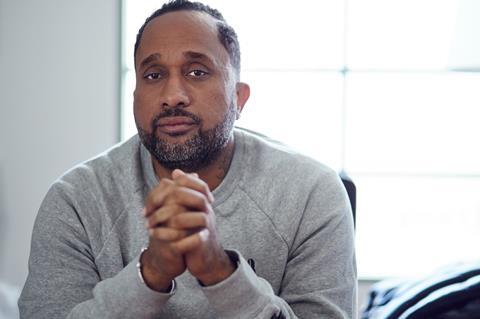 In a widely expected move that represents another talent coup for the streaming giant, Netflix has signed Kenya Barris, creator of hit comedy series Black-ish and writer of feature Girls Trip, to a multi-year overall deal.
Under the deal, which takes effect immediately, Barris will write and produce new series exclusively at Netflix, working through his Khalabo Ink Society production company.
The Netflix pact had been predicted ever since the announcement last month that Barris would end his deal with ABC Studios three years before it expired, reportedly because of creative differences. Disney-owned ABC Studios has produced Emmy nominee Black-ish for its sister ABC broadcast network since 2014.
Barris previously worked on series including Soul Food, The Game, and the America's Next Top Model franchise. In the feature world, he is the writer and producer (with John Davis) of the upcoming Shaft remake with Samuel L Jackson.
A Netflix statement said that under his new deal Barris "will continue to create stories that reflect culture through an urban, youth and female focused lens."
Barris joins Shonda Rhimes (also poached from ABC) and Ryan Murphy on Netflix's diverse list of big-name TV producing talent.
Netflix vice-president of original content Cindy Holland commented: "Kenya Barris is one of our great modern storytellers. Kenya uses his voice to make audiences more aware of the world around them, while simultaneously making them laugh. His honesty, comedic brilliance and singular point of view, combined with the creative freedom he will enjoy at Netflix, promises to create powerful new stories for all our members around the world."
Barris added: "When my agents reached out to me about this little garage start-up called Netflix, I wasn't sure what to think. But after I talked to Ted [Sarandos, Netflix's chief content officer] and Cindy, I started to believe that maybe this mom-and-pop shop with only 130m subscribers might just be something… so I decided to take a swing… a leap of faith if you will, and take a chance with the new kids on the block."