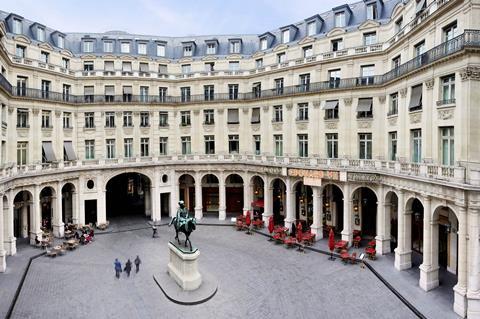 Netflix is set to move into a large, 2,500 square-metre prestige office space in central Paris at the end of this year, as it expands its operational presence in France, according to local media reports.
French daily newspaper 20 Minutes reported the company had signed a lease in April on offices in the so-called Edouard VII quarter in the city's ninth arrondissement, a swanky Haussmann-style complex overlooking a galleried square.
It quoted Sociéte Foncière Lyonnaise (SFL), which manages the property, as saying the US streaming company had ambitious plans for the space.
"They're currently fitting them out," Camille de Fitte, head of investment at SFL told 20 Minutes. "They want something grandiose."
Netflix's new French headquarters lie at the heart of a lively retail and entertainment district just down the road from Paris Opera.
It is an area already popular with tech players. Netflix's neighbours will include Google, Facebook and Twitter as well as French companies Deezer and Viadeo.
The launch of the new French headquarters follows the opening of Netflix's UK HQ in London's trendy Fitzrovia neighbourhood last year. The company's other European bases include administrative offices in Amsterdam and a production hub in Madrid.
Netflix announced the opening of a French headquarters last year. CEO Reed Hastings said the move was in response to the rapid growth of its subscriber base since its launch there in 2014. It has five million subscribers in France.
But the company's arrival in France has not been plain-sailing. Its disruptive streaming model has challenged the country's strict media windows laws and also put it at odds with the Cannes Film Festival over its refusal to guarantee theatrical releases for films with competition selection potential.
A first attempt to set up an office in 2014 stalled with its handful of employees being relocated to Amsterdam. Approximately 100 people are expected to be employed at the new French operation.
In other France-related Netflix news, the company announced on Thursday that it was raising price for the territory. A standard subscriptions will go up to $14.68 (€12.99) from $13.55 (€11.99) and its high-definition, multi-screen premium subscription will rise to $18 (€15.99) from $15.81 (€13.99). The cost of the basic plan remains unchanged at $9 (€7.99).