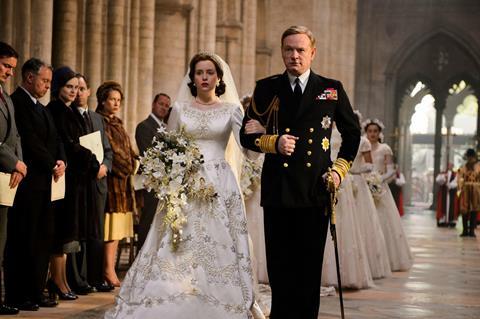 Netflix will provide age ratings for all series and films via a newly-struck partnership with the British Board of Film Classification (BBFC).
The SVoD giant will produce age ratings for content using an automated rating algorithm and "manual tagging system", with the ratings audited by the BBFC.
The move, to be unveiled today (14 March) at a DCMS-organised event in Elstree Studios, is designed to ensure ratings of all content on Netflix is consistent with the BBFC's guidelines.
Currently 60% of Netflix's content, including series and films, carries a BBFC certificate, including all Netflix Originals. The Crown and After Life, for example, both earned '15' certificates, while some episodes of Orange is the New Black and Sex Education have been rated '18',
The BBFC has been working with VoD services since 2008, but there is currently no legal requirement for online players to provide age ratings.
Under the phased approach, Netflix will initially continue to submit material to the BBFC for submission, but once certain targets are set, it will move to self-classification of all new content on the platform, with the BBFC providing support and auditing.
The BBFC's hope is for all of Netflix's content to carry its classification in due course, and for other streaming services to follow suit.
Netflix has its own in-house classification team but has also worked extensively with the BBFC, which recently revealed it has provided certification for more Netflix content than for any other company since its 1912 inception.
Digital minister Margot James is detailing the move today at Elstree, where some of Left Bank Pictures' Netflix drama The Crown is filmed.
"Our ambition is for the UK to be the safest place to be online, which means having age ratings that parents know and trust applied to all online films and video games," said James.
"I welcome this innovative collaboration."
BBFC chief executive David Austin said he hoped others would "follow Netflix's lead", adding: "The partnership shows how the industry is working with us to find new and innovative ways to deliver 100% age ratings for families."
The news comes at a time when SVoD players and West Coast tech giants are facing increased pressure to regulate the content that is available to under-18s.
The BBFC used the Elstree event to publish research showing that more than nine-in-ten (92%) parents want all VoD platforms to show age ratings.
This article first apeared on Screen's sister site Broadcast