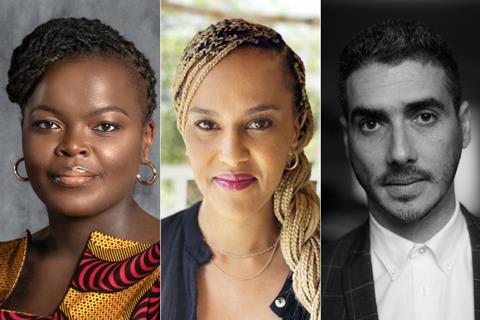 Netflix is partnering with African filmmaking organisation Realness Institute on a development lab for writers of series content.
The Episodic Content Development Lab is for writers in South Africa, Kenya and Nigeria and will open for submissions on November 30. It is open to writers with film and TV experience from the fictional and/or factual sectors, in any language.
Six writers will be selected from the submissions to work on projects that will be developed and commissioned by Netflix. The selected writers will be paid a stipend of $2,000 per month from June to September 2021.
Realness was founded in 2015 to support the development of African content. It has delivered a yearly Screenwriters' Residency, and in 2020 hosted the first Creative Producer Indaba – a year-long trainee programme for development executives, in association with EAVE, International Film Festival Rotterdam's IFFR Pro and the Sundance Institute.
"We strongly believe that Africa has a wealth of untold stories," said Dorothy Ghettuba, head of African original programming at Netflix. "As we grow our slate of Originals in Africa, partnerships with organisations like Realness will help us achieve our goal of investing in writers who will bring diverse genres of authentic, local stories that will ensure our audience members see their lives reflected on screen."
"This programme is a response to the dramatically changing broadcasting ecosystem which has a very important role to play in building a thriving media ecosystem in local markets and providing episodic creators with distribution opportunities," said Mehret Mandefro, director of development and partnerships at Realness Institute.
"We had fun shaping the programme with the Netflix team," added Elias Ribeiro, co-founder and creative director at Realness Institute. "We all share a love for storytelling and Netflix's writer-centric approach is very much in line with our ethos."
Netflix launched its first two African original series, Queen Sono and Blood & Water, on its platform earlier this year.