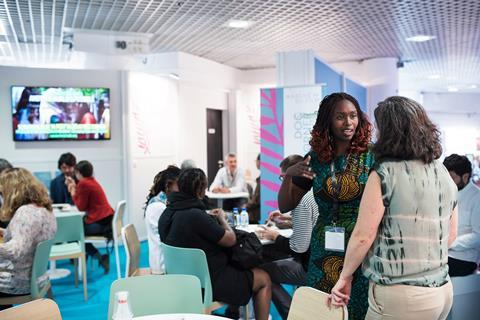 The Monaco-based International Emerging Film Talent Association (IEFTA) has launched a new €10,000 prize for documentary works-in-progress, in collaboration with the Cannes Marché du Film (May 14-23).
The award will be given to one of the 24 works-in-progress documentaries participating in the Marché's Docs-In-Progress showcase at the Doc Corner this year.
IEFTA has also chosen seven international filmmakers to participate in the ninth year of its Global Film Expression initiative, which looks to discover and develop filmmakers from emerging economies.
The selected filmmakers include Beza Hailu Lemma from Ethiopia; David Japaridze from Georgia; Farzana Boby from Bangladesh; and Marwa Zein from Sudan.
Rounding out the participants are Ruba Atiyeh from Lebanon; Sarai Abergel from Israel; and Ugyen Phuntsho Rabgay from Bhutan.
The Cannes Film Festival will open on May 14th with Jim Jarmusch's zombie comedy The Dead Don't Die, with further titles expected to be added to the line-up before that date.