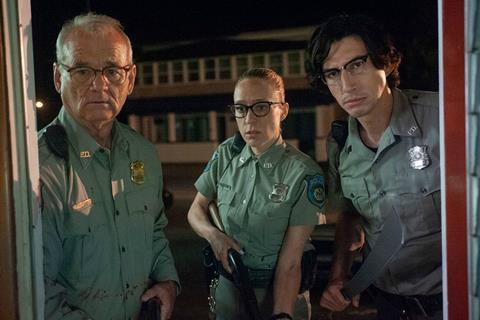 Jim Jarmusch's zombie dark comedy The Dead Don't Die will open the 72nd Cannes Film Festival on Tuesday, May 14.
The festval has confirmed that the film will play in competition for the Palme d'Or, and will debut in cinemas in France on the same day as its Cannes bow.
Focus Features, making its third collaboration with Jarmusch, will release the title on June 14 in the US, with Focus and Universal Pictures International distributing worldwide.
Written by Jarmusch, the story takes place in the small town of Centerville, which suddenly finds itself under a zombie attack, and the local sheriff's deputies must fight the onset of corpses.
Bill Murray, Adam Driver and Chloe Sevigny play the deputies, with the star-studded cast also including Tilda Swinton, Selena Gomez, Steve Buscemi, Rosie Perez, Danny Glover, Iggy Pop, Tom Watts and Caleb Landry Jones.
Jarmusch first appeared at Cannes in 1984 with Stranger Than Paradise, which won the Camera d'Or. Since then he has regularly appeared in competition with films such as Grand Prix-winning Broken Flowers in 2005, and vampire film Only Lovers Left Alive starring Swinton and Tom Hiddleston in 2013.
His most recent film Paterson, led by Driver as an amiable bus driver, debuted at the festival in 2016.
As previously announced, Alejandro González Iñárritu will chair the main jury for the festival, with Nadine Labaki leading the Un Certain Regard Jury, Claire Denis in charge of the Cinéfondation and shorts jury, and Ciro Guerra leading the Critics' Week jury.
The festival will announce its official selection at a press conference on April 18.