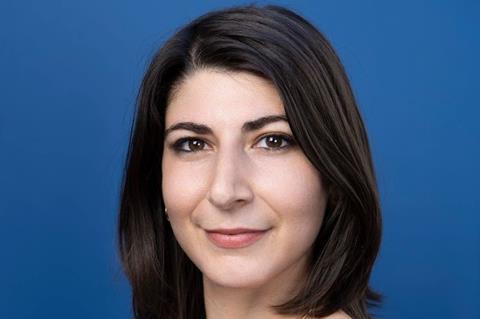 Cannes Critics' Week's new artistic director Ava Cahen unveiled her inaugural selection earlier this week, for the 61st edition of the parallel section running May 18-26.
It will showcase an eclectic French and international line-up of 11 features, seven of them in competition, and another 13 shorts, kicking off with US actor Jesse Eisenberg's directorial debut When You Finish Saving The World and closing with Korean female police detective thriller Next Sohee.
At 36, Cahen is the youngest artistic director in the 61-year history of Critics' Week. She is no stranger to the section, however, having been a member of predecessor Charle Tesson's selection committee since 2016. In 2019, she was spotlighted by Screen International in its Future Leaders focus on programmers and year-round curators.
A film journalist for more than a decade, Cahen is also co-editor in chief of the French cinema website FrenchMania alongside longtime collaborator Franck Finance-Madureira and a regular contributor to cinephile film and TV shows in France.
Screen talked to Cahen about her first selection at the helm.
What does being the youngest artistic director in the 61-year history of Cannes Critics' Week mean to you?
The French Syndicate of Cinema Critics made an incredible gesture in choosing me because I believe speaking to a younger generation through the younger generation is extremely important.
I'm not for 'youthism', however, as you can see from my selection committee. I wanted a plurality of views, diversity, and for it to be multi-generational. I've surrounded myself with a committee that doesn't have the same age, background or tastes as me.
I've been a critic for more than 10 years and have a strong foundation as a cinephile. I studied cinema, participate in a number of shows and created a cinema magazine. I'm sure of where I stand and this allows me to be open to other views. I feel very connected to a younger generation of filmmakers, partly due to my age but not only due to my age.
Tell me about the selection of Jesse Eisenberg's When You Finished Saving The World as your opening film?
I have a particular sensibility for independent American cinema. It's a cinema that has always fascinated me. Clearly, it's been impacted by the pandemic. To see such a solid and elegant proposition enchanted us. Critics' Week is about helping filmmakers with their first films, and this selection continues this work at the same time as showing support for the American independent scene.
In the past we've welcomed It Follows in 2014 and Paul Dano opened Critics' Week with Wildlife in 2018. Selecting Jesse's film is a sign of our love for independent American cinema and that it's a cinema not only destined for platforms but also for cinemas. Jesse's film encapsulates all that.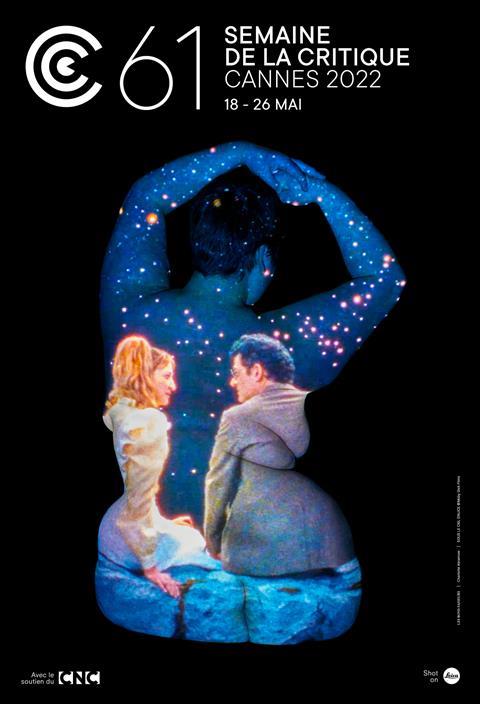 Will Julianne Moore attend the Critics' Week screening?
We hope with all our hearts but we can't confirm that yet. She is dazzling in the film. It's a magnificent casting which sees her surrounded by a young generation of actors who hail rather from the world of series such as Finn Wolfhard from Stranger Things and Alisha Boe from 13 Reasons Why.
As ever, there is a strong French presence in the line-up, with Clément Cogitore's Sons Of Ramses and Céline Devaux's Everybody Loves Jeanne playing as special screenings and Simon Rieth's Summer Scars debuting in competition.
French cinema is very important for me, but we're very demanding. There was a very rich offering this year. We received many, many French films. It was difficult. As you know we have a compact selection, so we have three, maximum, four, slots for French films.
There is always one French film in the competition. This year's choice Summer Scars is a really singular work by a striking, brilliant emerging cineaste.
In the Special Screenings, Clement Cogitore's Sons of Ramses is a film noir carried by an incredible Karim Leklou. It's very different from Clement's first film The Wakhan Front which we selected in 2015 when he was in a very different cinematic territory. This new film confirms his status as an auteur, and its selection is a sign of Critics' Week's loyalty towards auteurs.
Céline Devaux's film is a delight. It's an irresistible sentimental comedy, casting Blanche Gardin in a type of role we have not seen her in before. We have three examples of cinema that are very different and say something about production in France right now.
The non-European international selection includes Iranian director Ali Behrad's Tehran-set road movie Imagine. It has been a while since the section showed an Iranian film.
Around 20 years if I'm not mistaken. It revolves around a taxi driver. It's very "pop" in style and playful, with a big cineaste and magnificent actress behind it. Iranian cinema is very strong right now as is the cinema scene in Columbia, which is represented by Andrès Ramirez's Pulido's La Jauria. The film plunges into fear but with a touch of melancholy and tenderness. It's very human, not only dark and hard. There's a light that pierces through.
Many of our choices were European but it was important for the international section to go wider. We go on a journey from the moment of the opening film to arrive in Korea with the closing film, July Jung's Next Sohee.
Can you say a bit more about the choice of Next Sohee as the closing film?
I loved July Jung's first film A Girl At My Door which played in Un Certain Regard. I feel like the director has taken another step with this film. It's a detective tale.
It was a conscious decision to set this as the closing film. There's always an expectation that the closing film should be festive in some way, but for me, the party is around the closing ceremony, the prizes and the fact filmmakers are being celebrated. This film is a gesture of grand cinema. I want people to come out saying 'Wow, we have seen a big film'.
It is interesting to see Charlotte Wells's Aftersun selected for competition. There's sometimes a sense in the UK that its indie cinema doesn't fit with Cannes. What drew the selection team to the film?
It's a beautiful film, an emotional gem. The entire selection committee was in tears at the end of the screening. It's so human and tender. The actors [Paul Mescal and newcomer Francesca Corio] were fabulous. We also laughed. There are some very funny moments. I love British cinema and it was a pleasure to discover this gem and Charlotte Wells.
Two of the films, French-Portuguese Cristèle Alves Meira's Alma Viva and Finnish director Mikko Myllylahti's The Woodcutter Story were supported by the Crtics' Week Next Step programme, helping filmmakers who showed shorts in the section move onto feature-length films.
It's true these two films participated in the programme but it's a happy coincidence that they have been selected. Cristèle and Mikko's films were selected unanimously by the selection committee, but not because of their participation in Next Step. There is no priority for films in the programme. Next Step projects have also found homes in other festivals like Berlin, Venice or Locarno. We're happy to see the initiative bear fruit.
A number of films in last year's Critics' Week selection enjoyed strong international careers on the festival circuit, such as Charline Bourgeois-Tacquet's Anaïs In Love, Leyla Bouzid's A Tale Of Love And Desire, Omar El Zohairy's Feathers and Khadar Ayderus Ahmed's The Gravedigger's Wife. How important is this follow-up international career to you?
It's part of our work. Our aim is to shine a light on the works and auteurs we select and it doesn't stop with Cannes. Critics' Week is a springboard but we do a lot of work with the films afterwards to help them continue their careers. When you watch 1,100 films and can only select 11, it's a risk. When you see the talents travel and the films work elsewhere, like Leyla and Khader's films triumphing at Fespaco or Anaïs In Love become a buzz title at the New York Film Festival, it backs up what we do.
Is Charles Tesson still connected to Cannes Critics' Week?
We have strong ties and I would never stop myself from talking to him, but the selection is completely independent of him and he is no longer part of the decision-making process.
He was extremely influential in my construction as a critic, but I'm also my own person and I do things differently. For example, with the choice of the poster this year, we decided to position it slightly differently. We worked with Belgian photographer Charlotte Abramow to create an original image connected with past editions to talk about the cinema we love [it shows an image from Chloé Mazlo's film Skies Of Lebanon projected onto a body]. A cinema that makes us dream and shows in theatres because this is very important for us. Cinema in a theatre is our temple. The choice of Kaouther Ben Hania as president of the jury was also a heartfelt choice for me.
Beyond the festival circuit, the sorts of arthouse films championed by Critics' Week are having a tough time theatrically, even in France which traditionally has a thriving arthouse cinema-going scene. Does this worry you?
It's a worry, but I don't think this is connected to the films. I believe that the cinemagoing public still needs one thing, to be surprised. Our job is to bring them new auteurs, faces and cinematic visions.
I remain optimistic that our work of supporting emerging directors remains paramount. Look at the recent box office success in France of Zero Fucks Given [which played in the Critics' Week competition last year]. It has brought in close to 150,000 spectators. For a first film that's amazing, especially in the current climate of the pandemic, the impending election and the war in Ukraine, which doesn't exactly encourage cinemagoing. The more they shine, the more people talk about them, the more people go to see the films.