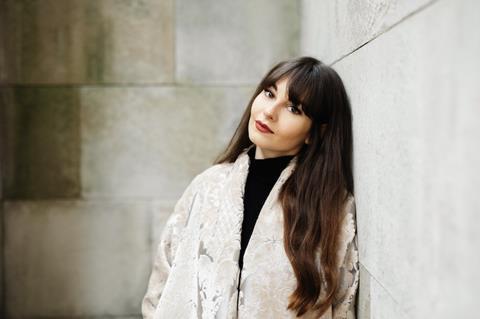 A new international database, Primetime, is being launched today in Cannes to showcase women working above the line and below the line.
The site can be found here.
Primetime is endorsed by organisations such as Time's Up UK, ERA 5050 and The Geena Davis Institute. A number of UK agencies such as 42 Management and Casarotto Ramsay & Associates are encouraging their clients to list themselves.
Founder Victoria Emslie, an actor with credits including Downton Abbey and The Theory Of Everything, is also involved in the Time's Up UK movement.
"There was a call from industry leaders to create a centralised database of women working behind the camera. Too often we hear the excuse that women are not being put forward for jobs, and more absurdly, where are all the women?," she told Screen.
Emslie adds, "By women, we mean all women (trans, intersex and cis), all those who experience oppression as women (including non-binary and gender non-conforming people) and all those who identity as women."
All listings are vetted by the team behind Primetime, and women have to have a minimum of three IMDb sole credits in the grade in which they are applying. In addition to this, credits from major theatre productions and from APA-registered companies will also be accepted.
She continues, "Primetime is working to overcome the bias that traditionally affects women within the industry. To this effect, there are no profile pictures of members, and Primetime includes testimonials to help overcome the word-of-mouth based referral culture that prevails in the industry. The focus is on the achievements of members, showcasing the quality of their work."
The platform launches today (Monday) and is free to use for women as well as the companies using the database for hiring. The product will continued to be developed in the future, with the help of corporate sponsors, and future features could include a jobs board, contract integration, and data about availability.
Emslie said, "We plan to put a percentage of our profits from future paid-for features into funding projects led by the women on our platform."
Emsile is speaking today at a roundtable event at Plage 45 entitled "Restarting the clock: what happens now that Time's Up?"
She added, "Currently men outnumber women anywhere from 2:1 to 3:1 on screen. Women tend to hire more women which leads to more female-led content being made; so to change the conversation onscreen we need to change the conversation behind the screen. At Primetime we hope our mission will be met with a united front and desire to drive towards better work culture and hiring practices, in addition to hiring some pretty badass women."