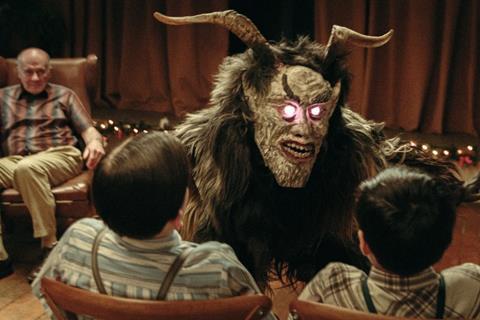 New Europe Film Sales is launching sales at San Sebastian this week on Quijote Films' upcoming Chilean drama A Place Called Dignity after the parties finalised a deal in Toronto.
Matias Rojas Valencia directed the project, which is in post-production and takes place at Colonia Dignidad, the notorious commune in southern Chile founded in 1961 by former Nazi soldier Paul Schäfer that housed a cult and where many children were sexually abused. It also served as an interrogation centre during the Augusto Pinochet regime.
The fictitious events in the film centre on Pablo, a 12-year-old boy who receives a scholarship to attend school at Colonia Dignidad and becomes the favourite of colony leader, Uncle Paul. Over time Pablo witnesses abuse, disappearances and demon-like creatures used to scare children. At the same time a revolution is brewing, and it may be the only way for Pablo to get out.
The cast includes Hanns Zischler, Salvador Insunza and Amalia Kassai. Valencia wrote the screenplay and his feature Root screened in 2013 San Sebastian. Filming took place on the site of Colonia Dignidad.
A Place Called Dignity is a co-production between Chile (Quijote), France (Mandra Films), Germany (unafilm), Argentina (Autocroma) and Colombia (Septima Films) and took part in Atelier Cinéfondation Cannes, Berlinale Coproduction Market and Venice Production Bridge.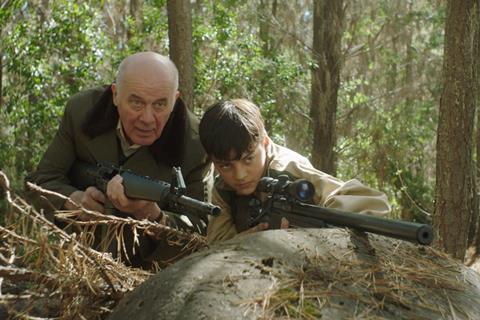 Quijote's Giancarlo Nasi, who is also president of Chilean Film Academy, serves as producer and plans a festival launch in 2022. Co-producers are Denis Vaslin, Linus Günther, Titus Kreyenberg, Ivan Granovsky and Jorge Botero.
New Europe CEO Jan Naszewski and head of acquisitions Marcin Luczaj represented the company in the sales rights deal and were attending Toronto with Aga Woszczyńska's Platform selection Silent Land.
"The true story behind A Place Called Dignity is one deeply rooted in Chile and Germany's collective memory," said Nasi. "My generation grew up watching in the news how each day they discovered the atrocities happening in this place. We were born at the end of Pinochet's dictatorship, just like Pablo, our main character. From an early age, we heard about crimes inside Colonia Dignidad and how they were perpetuated during decades under the protection of the dictatorship.
"For me, making this film is about contributing to heal, to never forget. I feel anger when I think about it, but I feel hopeful working with new filmmakers like Matias Rojas willing to talk about it. It's a fiction film that has so much reality on it. By working with New Europe, I know our film will find its global audience and have a real impact."