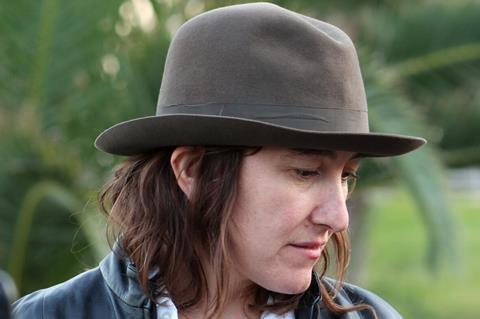 The Oxbelly Screenwriters and Directors Labs have selected 10 first or second feature projects and fellows for 2019.
Christos V. Konstantakopoulos' Faliro House has launched this new incarnation of the lab via its educational arm, Oxbelly. Faliro House had for the past three years run the Mediterranean Screenwriters Workshop in partnership with Sundance Institute; that Sundance partnership has now ended.
Greek filmmaker Athina Rachel Tsangari, whose credits include Chevalier, and Attenberg, co-founded the Mediterranean Screenwriters Workshop and now stays on as artistic director of the Oxbelly Lab.
The labs, for screenwriters and also now adding in directors, are run in Costa Navarino, Greece. The labs are open to filmmakers "with daring, personal voices" from around the globe while keeping an emphasis on the Mediterranean region.
Backers include Onassis Culture, Captain Vassilis & Carmen Constantakopoulos Foundation, National Bank of Greece, Faliro House Productions, Aegean Airlines, the French Embassy, the French Institute in Greece and the Ministry of Tourism.
The Projects & Fellows for 2019 are:
The Woman With A Missing Leg (Italy)
Dir/scr: Luigi Campi
After his first feature My First Kiss And The People Involved, Rome and Athens-based Campi is developing his second feature about a voyeur who is a key witness to a woman's murder.
Pipolojumbo (Fr)
Dir/scr: Benjamin Crotty
Scr: Géraldine de Margerie
The Paris-based director, whose credits include Fort Buchanan, is working on a story of a Parisian ne'er-do-well who hires a mysterious woman to clean up his online reputation.
Mignon (Gr)
Dir: Sofia Georgovassili
Georgovassili's debut feature is "a story of moral decay and degradation, told through the perspectives of two teenage girls in Athens of the '90s." It participated in the TorinoFilmLab.
Karaoke King (It)
Dir/scr: Federica Gianni
Italian-born, New York-based writer-director Gianni will make her feature debut with a story of two brothers who want to start new lives after losing everything in the 2016 earthquake in central Italy.
Sacred Spirit (Sp)
Dir/scr: Chema García Ibarra
The Spanish director plans the story of a man interested in alien contact who has a secret plan for identical twin girls.
The Last Day Of Everyday (Port)
Dir/scr: Mónica Lima
Scr: Gonçalo Branco
This debut feature is about a tense homecoming for a woman returning to her family's house by the river after years abroad.
Bloody Hell (Can-US)
Dir/scr: Molly McGlynn
Los Angeles and Toronto-based McGlynn (Mary Goes Round) will make her second feature about a sexually- confident teenager who discovers she has a rare disorder.
The Sweet East (US)
Dir: Sean Price Williams
Scr: Nick Pinkerton
Writer Pinkerton and director-actor-cinematographer Price Williams (whose credits include Good Time) unite for the story of "a picaresque journey through contemporary America, undertaken by a lost woman who gets granted access to strange sects and cults."
Electrocute (Arg)
Dir/scr: Gastón Solnicki,
Scr: Alan Segal
Solicki plans his second fiction feature with artist Segal; they describe the project as "a film about gesture, electricity and the time complexities of Buenos Aires."
Bugs High School (US)
Dir/scr: Renee Zhan
Scr: Ian Hassett
The project's logline is "High school's hard enough - imagine being a bug!" Zhan is presently working on her MA at the UK's NFTS.