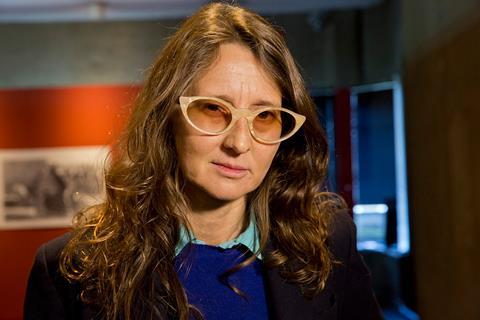 International Film Festival Rotterdam (IFFR)'s Hubert Bals Fund (HBF) has selected 14 projects for its 2019 spring funding round, which will receive a total of €208,000 between them for various measures of advancement.
12 of the projects will get €9,000 each from the HBF for script and project development, with two co-productions chosen to receive €50,000 each from the Netherlands Film Fund (NFF) and HBF co-production scheme, with the NFF providing that money.
Scroll down for the full selection
The script and development selection is split into two strands: Bright Future, for feature films by debut and second-time filmmakers; and Voices, for those more advanced in their careers.
Chocobar, the first documetary by Argentinian director Lucrecia Martel, will receive money in the Voices section; Martel's Zama was in the IFFR CineMart market in 2013 and won the KNF award at the 2018 festival, and received an extensive worldwide release. Levan Koguashvili's Georgian title Guria is the other Voices selection.
The 10 Bright Future titles include Remanso from Paraguayan director Pablo Lamar, who received a special mention in IFFR's Tiger Competition in 2016 for La Últime Tierra; and Chinese animator Gao Yuan's feature debut Cloud Of The Unknown, supported after Yuan's debut short Lunar Dial played at IFFR 2017.
The two titles chosen for the co-production scheme are Shanghai Youth from Chinese filmmaker Wang Bing; and Anatomy Of Time from Thailand's Jakrawal Nilthamrong. Both projects have previously received HBF money for development, in 2014 and 2017 respectively.
Young Curators
IFFR has also launched a project to support the next generation of film curators.
Young Curators is open to applicants under 30 in the early stages of their careers. Selected applicants will receive a curator's fee of €2,500 and an exhibition/production budget of €5,000 to create a programme on the crossovers between film and digital culture, arts and/or related disciplines.
The curation scheme is run in collaboration with Dutch cultural agency Het Nieuwe Instituut (HNI); submissions are open from now until June 15.
HBF Script and Development
Bright Future
All We Imagine As Light, Payal Kapadia, India/France
Celosos Hombres Blancos, Ivan Granovsky, Argentina
Cloud of the Unknown, Gao Yuan, China
Excursion, Una Gunjak, Bosnia and Herzogovina
Figures In The Urban Landscape, Ekaterina Selenkina, Russia
My Father's Son, Sheng Qiu, China/France
Nowhere Near, Miko Revereza, Philippines
Rapture, Dominic Sangma, India/China
Remanso, Pablo Lamar, Paraguay/Brazil
Voices
Chocobar, Lucrecia Martel, Argentina/USA/Netherlands
Guria, Levan Koguashvili, Georgia
NFF and HBF co-production scheme
Anatomy of Time, Jakrawal Nilthamrong, Thailand/France/Netherlands/Germany (Dutch co-producer: Sluizer Film Productions)
Shanghai Youth, Wang Bing, France/Hong Kong/Luxemburg/Netherlands (Dutch co-producer: Volya Films)