UK art house distributor New Wave Films has confirmed the acquisition of three new Mexican titles including Internatonal Film Festival Rotterdam (IFFR) regular Carlos Reygadas' Our Time (Nuestro Tiempo), which has been screening this week in Rotterdam's Deep Focus section.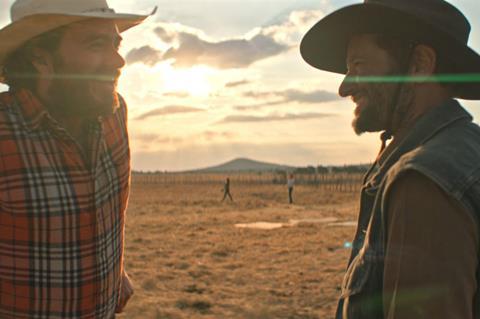 The most recent pick-up is The Chambermaid by debut director Lila Avilés, which has been touring major festivals since the autumn, winning several prizes on the way.
Sold by Alpha Violet, this is a drama set behind the scenes in a luxury hotel in Mexico City. Avilés and Tatiana Graullera (Limerencia) produced the project, working with support from FOPROCINE México, Bad Boy Billy Production (Axel Shalson), La Panda Productions (Jana Diaz-Juhl & Pau Brunet) and Bambú Audiovisual.
Festivals where The Chambermaid has surfaced include Toronto, San Sebastian and the BFI London Film Festival.
The second acquisition is Opus Zero (a Mexico-Germany co-production), also a first feature, from the UK-based Australian, Daniel Graham.
The film stars Willem Dafoe, recently Oscar-nominated for his performance in At Eternity's Gate, as a composer searching out his father's past in a remote Mexican village.
Reygadas' Our Time (Nuestro Tiempo) was acquired by New Wave just before Christmas, and will have its UK premiere in early spring.
Daniel Graham previously worked as a line producer on Reygadas' previous film Post Tenebras Lux, and was introduced to Willem Dafoe by Reygadas.
New Wave managing director Robert Beeson confirmed the acqusitions to Screen during IFFR.