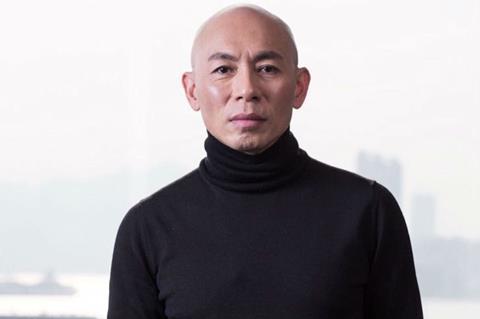 The 17th New York Asian Film Festival (NYAFF) will award Hong Kong's Dante Lam the Daniel A. Craft Award for Excellence in Action Cinema. The festival runs from June 29-July 15.
Lam and his producer Candy Leung will attend the festival, which will host a tribute. His latest film, the action thriller Operation Red Sea, will screen in the festival; it is the second-highest grossing Chinese-language film of all time at the China box office, having grossed approximately $575m (RMB 3.65bn) since the February launch.
The festival will also host a 10th anniversary 35mm screening of Lam's crime drama The Beast Stalker which, like Operation Red Sea, was produced by Hong Kong's Emperor Motion Pictures (EMP).
NYAFF executive director Samuel Jamier said, "Hong Kong action movies changed world cinema. Not only has Dante Lam pushed the boundaries of the genre, but he has also reinvented the crime drama and the war movie in the past decade. We are awarding him in the year he conquered the box office in China whilst maintaining his integrity as an auteur director."
The award is named after Daniel A. Craft, a former director of the festival who died in 2013. The festival is co-presented by Film Society of Lincoln Center and Subway Cinema Inc.