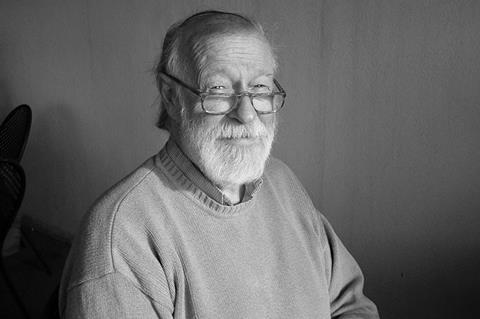 Colin Young, the founding director of the UK's National Film and Television School (NFTS), has passed away aged 94.
According to a statement from the NFTS, Young died peacefully at home, surrounded by his family, on Saturday (November 27).
Young was born in Glasgow in 1927. He started off writing film and theatre reviews in Aberdeen, before heading to Los Angeles to study film at UCLA. After graduating, he worked as a technician at the university, and eventually made his way up through various departments to be put in charge of the Department of Theatre Arts, where he helped to guide the likes of Jim Morrison, Francis Ford Coppola and Paul Schrader.
In 1971 he returned to the UK and took up the role as the first director of the NFTS, after the British government decided to establish a national film school as a way of revitalising the British film industry.
Young ran the school under his ethos "Filmmakers should be missionaries for a better way of life", and he was an advocate of following an 'open curriculum' – learning through practice as opposed to pre-determined methods.
The first cohort of students included Broken Arrow screenwriter and director Dina Hecht, Il Postino director Michael Radford and Gregory's Girl director Bill Forsyth. Further alumni included Terence Davies, Julien Temple, Nick Park, Nick Broomfield, Molly Dineen, Malorie Blackman and Tim Pears.
Young left his position at the NFTS in 1992 and in 1993 he was awarded a Bafta fellowship.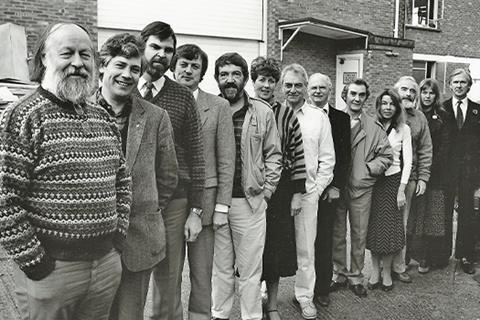 NFTS director Jon Wardle said: "Colin's inspiring leadership of the NFTS set the foundation for the ways in which the school operates today. Over the years, he provided wisdom, good humour and always welcome words of advice. The NFTS and the filmmaking world more broadly has lost a true visionary who will be greatly missed by us all."
In an obituary, NFTS president David Puttnam and Roger Crittenden, who has held various roles at the school since its launch including programme director, said: "Despite a serious illness some years later [following retirement from his role at NFTS] which necessitated a quadruple-bypass, Colin's indomitable spirit never wavered. There was no lengthy interruption of his involvement with the school and he has continued to meet with the new documentary students each year whilst serving as a supportive governor of NFTS in the sure knowledge that his legacy was secure and flourishing.
"The initiative to establish a film school in Scotland as an adjunct to NFTS must have pleased him no end. His spirit has truly made its way home."