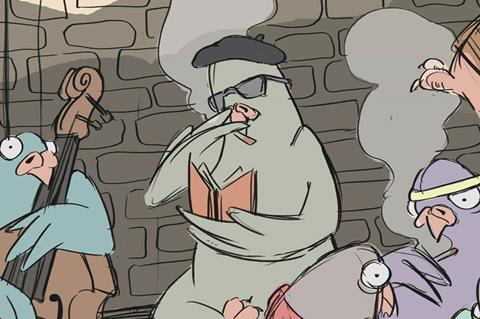 The UK's National Film and Television School (NFTS) has teamed with crowdfunding website Kickstarter to launch NFTS Platform!, an initiative to support students at the school with extra-curricular projects.
The collaboration marks the first time Kickstarter has made an official partnership with a UK film body.
The scheme will support six to ten projects with on a bi-annual basis with their fundraising efforts on the site. Projects will be chosen by a specialist panel chaired by Jon Wardle, NFTS director.
To improve their chances of reaching funding targets, Kickstarter will also provide mentoring to creators of the selected projects and advertise them to users of the site, partly through a dedicated NFTS page.
It is open to current students of the school, with NFTS support mainly taking the form of facilities and equipment for the films. They will also make a small financial contribution to each project.
The NFTS said: 'The aim of the endeavour is to get the students used to using crowdfunding as one of the routes they can use to get films funded after graduation.'
Three inaugural projects participating in the initiative are live on Kickstarter:
End-O (dir. Alice Seabright), a comedy-drama which aims to raise awareness of medical condition endometriosis
Pigeons (Nick Cinelli), a political allegory animation using photogrammetry mixed with live-action
Dark Is Her Shadow (Molly Manning-Walker), a drama exploring the emotional impact of rape
Elise McCave, director of narrative film at Kickstarter, said "Independently raising budget for a project gifts creative independence to filmmakers as well as the opportunity to grow their own audience from film to film. We're excited to see how these early-career directors take advantage of this opportunity and show the industry at large the huge benefits of a diversification of funding options beyond the limited public funds available."
Wardle commented, "The kinds of projects that we will select will sit between genres and will be distinct from the work we make as part of the curriculum. The Platform! will enable teams of students to collaborate that might not otherwise work together."