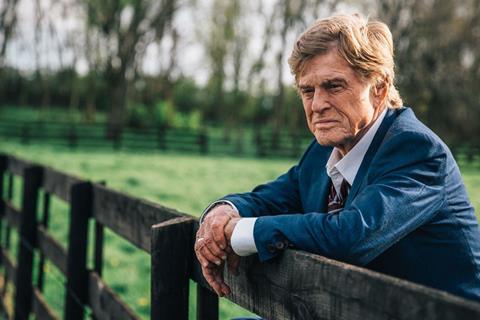 The BFI London Film Festival (LFF, 10-21 October) has revealed the ten films selected for its 2018 competition. The list includes Alice Rohrwacher's Happy As Lazzaro, which won the best screenplay award at Cannes in May, Laszlo Nemes's Son Of Saul follow-up Sunset and Ben Wheatley's latest Happy New Year, Colin Burstead.
Scroll down for the full line-up
Half of the ten films have either a female director or co-director. As well as Rohrwacher's film, they include Destroyer by Karyn Kusama, Joy by Sudabeh Mortezai, Too Late To Die Young by Dominga Sotomayor and Directors' Fortnight opener Birds Of Passage, which Cristina Gallego co-directed with Ciro Guerra.
Room director Lenny Abrahamson has also been announced as jury president. His latest The Little Stranger will be released on September 21 in the UK via Pathe.
For the first time this year, the Best Film winner will receive their award in front of the public at a screening on Saturday October 20 at Vue Leicester Square. This builds on the popularity of the event's annual Surprise Screening, one of the fastest-selling tickets at LFF.
The ten Competition films are:
Birds Of Passage dirs. Cristina Gallego, Ciro Guerra
Destroyer dir. Karyn Kusama
Happy As Lazzaro dir. Alice Rohrwacher
Happy New Year, Colin Burstead. dir. Ben Wheatley
In Fabric dir. Peter Strickland
Joy dir. Sudabeh Mortezai
The Old Man & The Gun dir. David Lowery
Shadow dir. Zhang Yimou
Sunset dir. László Nemes
Too Late To Die Young dir. Dominga Sotomayor
Along with the world premiere of Wheatley's Happy New Year, Colin Burstead, which stars Joe Cole, Charles Dance and Hayley Squires, the other UK project in the line-up is Peter Strickland's In Fabric.
The Old Man & The Gun stars Robert Redford in what will be his final big-screen performance after recently announcing his retirement.
Competition titles will screen nightly across the festival at the Vue Leicester Square, the LFF's new venue in 2018 for the Competition section.
Other films already announced for this year's LFF include Mike Leigh's Peterloo, which will premiere in Manchester and Yorgos Lanthimos' The Favourite. It will open with Steve McQueen's Widows and close with Jon S. Baird's Stan & Ollie.
The full festival programme will be announced tomorrow (30 August).
Tricia Tuttle, LFF festival artistic director, said: "These works are, by turns, socially and politically urgent, muscularly thrilling, evocatively personal, spectacular, kinky and wildly inventive. It's also a real pleasure to see that half of these films come from female directors."