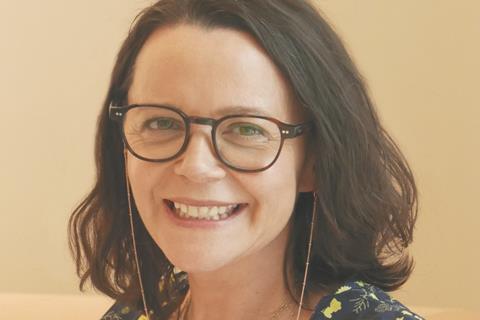 UK drama producer Nicola Shindler has launched a new production company named Quay Street Productions, backed by ITV Studios.
The drama producer, known for Netflix's The Stranger and the BBC's Happy Valley, previously spent more than 20 years at Red Production Company and is an executive producer on Nora Fingscheidt's upcoming, untitled feature in which Sandra Bullock plays an ex-con.
Quay Street aims to produce premium drama for the UK and international market, with Shindler targeting projects "across the spectrum" of the scripted landscape and for a range of broadcasters and platforms. There is no first-look deal with ITV's channels although ITVS will oversee distribution of Quay Street projects.
Speaking to Screen's sister title, Broadcast, Shindler said launching her new outfit was is a "step into the unknown".
Based in central Manchester, on the street where she began her career as a script editor on Granada Television's Cracker, Shindler said she decided to leave Red Production Company, the business she founded in 1998, because "it felt time for me to do something new".
"I am doing something risky, making a new start and taking a step into the unknown," she said. "I'd been at Red for 21 years."
Quay Street has been in operation for a week and is currently a small set-up with Shindler in the early stages of staffing up.
"There are a few development people who are going to start quite soon, different people from different areas and levels of experience," she said. "I want to be in production as soon as I can and grow the company."
ITV Studios has been helping to get the business up-and-running and will provide support for the "business-related conversations" Shindler anticipates but she has creative control over the label.
"I have say over what we should and will make," she said. "That's something ITVS is happy to leave with me. They value my experience and are looking forward to what I bring.
"I want to make some very mainstream dramas, along with shows which could only be on Channel 4 and those that feel like they need to stream on Netflix.
"I enjoy working with [ITV head of drama] Polly [Hill] and I'll be looking to develop with her, but there's no pressure to go to ITV first. I'll go to whichever broadcaster suits the project."
Talent spotting
Shindler added she has "some projects in mind", and writers and IP she is keen to pursue, but no concrete plans other than to work with a broad range of talent.
"I want to make sure I'm telling contemporary, provocative stories, putting the writers at the centre of every project and telling stories from diverse voices," she added.
She also said she was keen to work with frequent collaborators such as Amelia Bullmore, Harlan Coben, Danny Brocklehurst and Russell T Davies, with whom she worked on Red Production Company shows Traces, Netflix's Stay Close and C4's It's A Sin. However, Shindler does not assume they will automatically follow her to ITV Studios.
"They're exceptional writers and they're brilliant at what they do. I have to earn their respect and I have to earn them wanting to work with me," she added. "I have to work exceptionally hard on the shows they give me and hope they come to me with the next one."