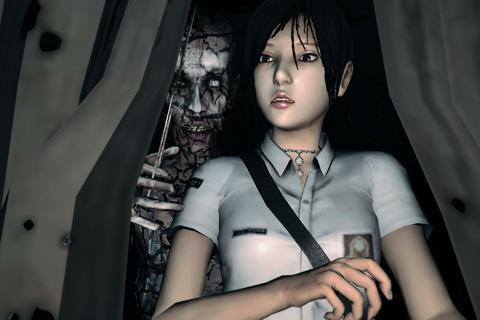 Japanese studio Nikkatsu Corp has reached a deal with Korea's CJ E&M to handle worldwide sales on Indonesian filmmaker Kimo Stamboel's sci-fi horror Dreadout: Tower Of Hell.
Scheduled to start shooting in July 2018, the film is based on an Indonesian smash hit indie video game about a group of students who head to the site of a mysterious cult murder in a bid to become popular on social media.
CJ E&M, which is an active producer of Indonesian films, is co-producing with Stamboel's production outfit goodhous.id.
"When I first experienced the game, I knew it had awesome potential to be made into a feature film," said Stamboel. "As a horror fan there's room for me to explore and push the genre further. And the coolness of destroying ghosts with cell phones makes this concept more in tune with the current audience."
Stamboel added that he would add local cultural influences to make the film "uniquely creepier and more terrifying".
As one half of the hot Indonesian filmmaking duo, the Mo Brothers, along with Timo Tjahjanto, Stamboel has credits including Killers, co-produced by Nikkatsu, and Headshot, which premiered in Toronto 2016.
CJ E&M has aggressively expanded its local-language production activities in Southeast Asia, with projects across all genres in Indonesia, Thailand and Vietnam.