Plus: Open Road dates Before I Fall; Eben Davidson joins Paramount TV; and more…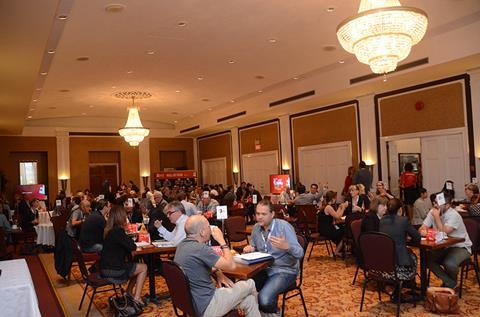 Top brass at the Atlantic Film Festival have selected more than 100 projects from 60 producers hailing from 19 countries to take part in Strategic Partners 2016, set to run in Halifax, Nova Scotia, from September 15-17.
This year's event will highlight Nordic and US producers.
Participants include Denmark's M&M Productions and Finland's Luminoir Oy and Pauli Pentti, and Dodgeville Films and Infinitum Productions from the US.
Open Road Films will distribute Awesomeness Films' Before I Fall directed by Ry Russo-Young on April 7, 2017.
Eben Davidson will join the growing team at Paramount TV as senior vice-president of development and will lead the company's first foray into unscripted television and oversee the development of cross-format content including scripted and live programming. Davidson most recently served as senior vice-president of acquisitions and production.
Lennie James is the latest addition to Alcon Entertainment's Blade Runner sequel, which Denis Villeneuve directs and will open in North America on October 6, 2017, via Warner Bros and across the rest of the world through Sony Pictures Releasing International.
Warner Bros confirmed what Comic-Con attendees will already know: Untitled King Arthur is now called King Arthur: Legend Of The Sword and will open as previously stated on March 24, 2017. Untited Lego Batman Film is now called The Lego Batman Movie and is still scheduled for February 10, 2017.
The 12th annual HollyShorts Film Festival sponsored by BITPIX will open on August 11 with alumni and festival Jury member Kenneth Kokin's directorial debut Blood Moon