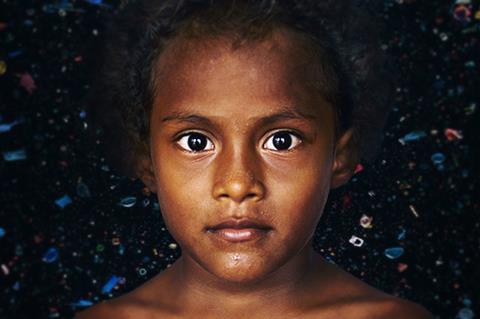 The Norwegian Film Institute has awarded NOK 3m ($302,791) to six international co-productions with Norwegian minority producers.
The six projects were chosen from 45 applications to the Sørfond fund, which exists to support film production in developing countries where it is limited for political or economic reasons.
They were selected by a jury composed of editor and Norwegian Film School professor Sophie Hesselberg; producer and director Sebastián Peña Escobar; and Films From The South Festival project manager Per Eirik Gilsvik.
The jury held its discussions remotely, with Hesselberg and Gilsvik joining from Oslo, Norway with Escobar from Paraguay.
There are five fiction projects and one documentary title, with selections from Lebanon, Turkey, Vietnam, Myanmar, Nicaragua, and Tunisia. Four of the six are debut features.
One of the titles, Laura Baumeister's Daughter Of Rage, previously won three of the four prizes at San Sebastian Film Festival's Latin America co-production forum in September 2019; and was awarded €30,000 through the Berlinale's World Cinema Fund in November.
The fund is administered by the Norwegian Film Institute in co-operation with the Films From The South Festival, with funding from the Norwegian Ministry of Foreign Affairs.
It has supported 60 projects across the past nine years.
Sørfond fund 2020 selection
Daughter Of Rage (Nic)
Dir: Laura Baumeister, Prod: Rossana Baumeister (Felipa Films), Dag Hoel (Dag Hoel Film Produksjon)
Amount: 500,000 NOK
Motherhood (Tun)
Dir: Meryam Joobeur, Prod: Sara Ben Hassen (Instinct Bleu Sarl), Khalid Maimouni (The End)
Amount: 450,000 NOK
The Women (Myanmar)
Dir: The Maw Naing, Prod: Youngjeong Oh (One Point Zero), Linda Bolstad Strønen, Marie Fuglestein Lægreid (DUOfilm)
Amount: 550,000 NOK
New Dawn Fades (Tur) – documentary
Dir: Gürkan Keltek, Prod: Arda Ciltepe (Vigo Film), Fernanda Renno (Fidalgo Film Production)
Amount: 450,000 NOK
Costa Brava, Lebanon (Leb)
Dir: Mounia Akl, Prod: Myriam Sassine, Georges Schoucair (Abbout Productions), Ingrid Høgtun (Barentsfilm)
Amount: 550,000 NOK
Cu Li Never Cries (Vietnam)
Dir: Pham Ngoc Lan, Prod: Tran Thi Bich Ngoc (An Nam Films), Verona Meier (Ape&Bjørn)
Amount: 500,000 NOK