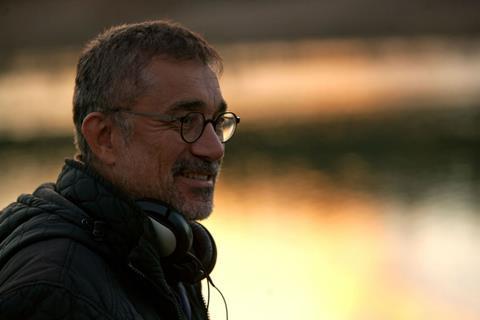 Turkish director Nuri Bilge Ceylan will receive an honourary Heart of Sarajevo award at the upcoming Sarajevo Film Festival (August 10-17).
Ceylan, who is an honourary guest at this year's festival, will also present an exhibition of his photography, which includes stills and location shots from his film work.
His most recent film, The Wild Pear Tree, was co-produced with Bosnia-Herzegovina, and screened in competition at this year's Cannes Film Festival.
Ceylan won the Palme d'Or at Cannes in 2014 with Winter Sleep.
The Heart of Sarajevo award is given to individuals who have contributed to the development of the festival.
This year's event, the 24th edition, will also present a Heart of Sarajevo to Nijaz Hastor. Hastor is founder of the ASA Prevent Group and non-profit Hastor Foundation, which provides scholarships to young people in Bosnia-Herzegovina.
Previous Heart of Sarajevo awards have been given to writer-director Mike Leigh as well as actors Steve Buscemi, Angelina Jolie and Robert De Niro. Last year Oliver Stone and John Cleese were both presented with the award.
The festival will open with Pawl Pawlikowski's historial romance Cold War; Competition titles include Milko Lazarov's Ága and Ognjen Glavonić's The Load, with Asghar Farhadi acting as jury president.