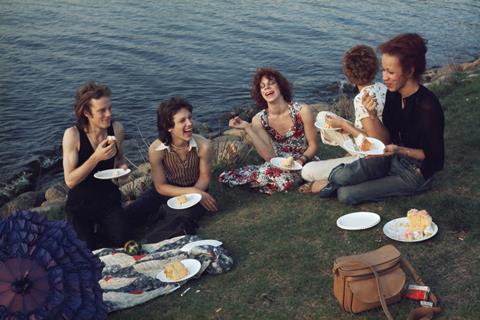 Participant's Laura Poitras documentary All The Beauty And The Bloodshed has been selected as the 60th New York Film festival (NYFF) centrepiece screening on October 7.
The film, which receives its world premiere on the Lido, weaves together stories about the life and career of photographer Nan Goldin and the downfall of the Sackler family, the dynasty behind pharmaceutical manufacturer Purdue Pharma who earlier this year agreed to pay up to $6bn and settle lawsuits alleging their deceptive marketing of painkillers exacerbated the US opioid crisis.
Goldin struggled with opioid addiction and personally took on the family to hold them accountable for their role in the deadly US epidemic. The photographer narrates her own story, including her dysfunctional suburban upbringing, the loss of her teenage sister, and her community's fight against AIDS in the 1980s.
Goldin will design NYFF's 2022 festival poster. "One fearless and empathetic gaze meets another in this remarkable portrait of Nan Goldin by Laura Poitras," said Dennis Lim, the festival's artistic director. "We are delighted to welcome Poitras back to the festival with All the Beauty and the Bloodshed, an absorbing account of Goldin's work and activism that shows us how much they both matter."
The NYFF Main Slate selection committee chaired by Lim, also includes NYFF executive director Eugene Hernandez, Florence Almozini, K. Austin Collins, and Rachel Rosen. The festival runs from September 30–October 16.