Bankside Films, CAA represent family drama in Cannes.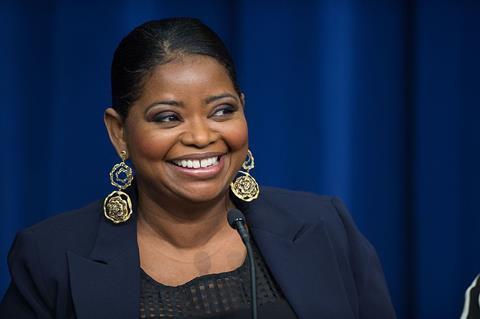 Octavia Spencer will join Jim Parsons and Claire Danes in the drama A Kid Like Jake from That's Wonderful Productions.
Bankside Films will commence international sales in Cannes on the film that will shoot this summer in New York, while CAA is handling North American sales.
Based on his Lincoln Center Play, A Kid Like Jake was adapted for film by Daniel Pearle and will be directed by Silas Howard.
On the eve of the admissions cycle for New York City kindergartens, Alex and Greg Wheeler have high hopes for their son Jake, a bright and precocious four-year-old who happens to prefer Cinderella to GI Joe.
Aware they can't afford private school tuition, Judy, the director of Jake's preschool, encourages them to accentuate Jake's 'gender variant' expression to help him stand out and try to get a scholarship.
As Alex and Greg navigate their roles as parents, a rift grows between them, one that forces them to confront their own concerns about what's best for Jake, and each other.
Priyanka Chopra, Ann Dowd, and Michaela Watkins are in negotiations to join the family drama.
Parsons, Todd Spiewak and Eric Norsoph will produce for That's Wonderful Productions, alongside Paul Bernon for Burn Later, and Rachel Song for XS Media.
Meanwhile, Sam Slater, David Bernon and Jackie Bernon will serve as executive producers for Burn Later alongside Jenette Kahn and Adam Richman for Double Nickel Entertainment, Hilary Davis, Stephen Kelliher and Patrick Howson for Bankside Films, and Phil Hunt and Compton Ross for Head Gear Films.
Rowan Riley of Burn Later and Veronica Nickel will serve as co-producers.

Howard said: "We live in a world that cherishes a child's uniqueness while paradoxically punishing difference. I'm interested in the ways that, even when acting out of love, people can do harm when confronted with the fear of the uncontrollable. How does a parent balance those intense pressures? These tensions fascinate me both as a filmmaker and as someone with intimate knowledge of our culture's fixation on policing gender."

Parsons said: "That's Wonderful Productions was founded to tell stories just like this one. From the moment we read Daniel Pearle's beautiful play, A Kid Like Jake, we knew that this would be our first project for the big screen. To see it come together with this incredible cast, and such wonderful partners in Silas Howard, Paul Bernon at Burn Later, Double Nickel, Bankside Films and all of our partners, is a dream come true for us."

Paul Bernon added: "Jim, Todd and Eric at That's Wonderful Productions have put together an amazing team on both sides of the camera and we are thrilled to be working with them to bring this film to fruition."
Octavia Spencer can currently be seen in Gifted, and most recently in Hidden Figures, for which she earned her second Academy Award nomination, and The Shack.
Chopra stars on the series Quantico and will be seen in Baywatch. Watkins will next be seen in Brigsby Bear and The House Of Tomorrow. Dowd can currently be seen in Hulu show The Handmaid's Tale.