Shepherd is also leaving his position at the NFTS.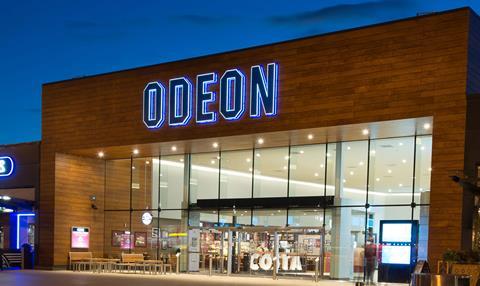 Odeon & UCI Cinema chief operating officer Ian Shepherd has exited the major European exhibitor.
Shepherd was at Odeon for three years, initially as group chief commercial officer. He took up the position of COO in December 2016.
He is replaced by Jan Bernhardsson, formerly president and CEO of Nordic Cinema Group, which AMC acquired in a $929m deal earlier this year.
Last month, Bernhardsson was promoted to COO at Odeon and executive vice president of AMC Europe. He will be in charge of all the AMC controlled theatres across 14 countries in Europe, and will report to Mark Way, managing director of Odeon Cinemas and president, AMC Europe.
A spokesperson for Odeon sent Screen the following statement: "Ian told us earlier this year that although he wanted to work with us to ensure that our transition into AMC was a success, his longer term personal ambitions meant that he would be stepping aside following the initial transition period. We shared this news with colleagues in our Group and partners in the wider industry in early March.
We would like to take this opportunity to again thank Ian for his tireless contributions to the development of our Group in the last three years. He has built our specialist expertise in crucial commercial and operational areas, creating indelible benefits for our guests and our teams, and we wish him the very best in the future.
When the acquisition of Nordic Cinemas Group was completed in late March, we were delighted to announce that Jan Bernhardsson was joining Odeon Cinemas Group as chief operating officer. We are currently recruiting for a new chief commercial officer."
His departure comes at a time of continued evolution for the company, which was taken over by US outfit AMC Theatres in July 2016. AMC is owned by Chinese company Dalian Wanda Group.
At a recent event, AMC Entertainment CEO and president Adam Aron stated that the company intended to spend "hundreds of millions" modernising Odeon cinemas.
Shepherd is also leaving his position as governer of the National Film and Television School.