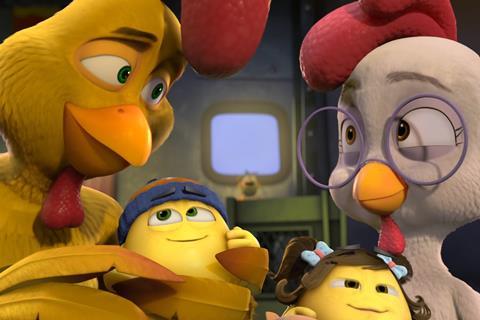 Ahead of this year's AFM Online (Nov 1-5), Australian outfit Odin's Eye has boarded world sales on Mexican feature animation Little Eggs: An African Rescue (Un Rescate de Huevitos). The company will be handling rights in all territories outside North and South America.
Odin's Eye acquired the film from Videocine, a division of Mexican multimedia company Grupo Televisa, S.A.B. This is the fourth feature from Huevocartoon Studios' roster of Egg/Rooster movies and is the first to be distributed outside of the Americas.
The film was released in Mexico by Videocine in August, delivering more than 1m admissions. The Egg/Rooster franchise has generated over 12m admissions overall.
It was released in the North American market by Lionsgate-backed Pantelion, posting box office receipts of $3.5m.
Rodolfo and Gabriel Riva Palacio co-directed the film for Huevocartoon based on a screenplay by the brothers which was also co-scripted by Eduardo M.Clorio and Inaki Otero.
It follows a rooster named Toto who goes on a rescue mission to save his egg children Max and Uly after they are stolen by poachers to become part of an exclusive billionaires food event in Africa.
Odin's Eye CEO Michael Favelle will be introducing this completed picture to buyers during the extended AFM 2021 period.
"It's great to be teaming up again with the Palacio brothers. They are a creative force to be reckoned with and I'm sure that distributors will find the mix of action, warmth and wacky humour a winning combination that will be hard to resist," Favelle commented of the pick-up.
Odin's Eye and Huevocartoon Studios have also partnered on the upcoming project Alebrijes (in pre-production) which was developed with producer Aron Warner (Shrek). Huevocartoon Studios is also already in production with the next instalment of the Huevitos franchise.