The International Documentary Association (IDA) hailed its own at Friday's 32nd Annual IDA Documentary Awards and launched a $5m journalism project.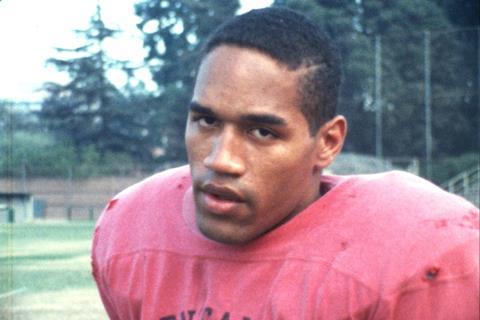 ESPN's episodic O.J.: Made In America won the best feature award in further recognition of Ezra Edelman's work after wins at the National Board of Review and New York Film Critics Circle.
The best Short Award went to Netflix's The White Helmets directed by Orlando von Einsiedel. Best Cinematography was presented to Gianfranco Rosi for his Fire At Sea, distributed in the US by Kino Lorber, while Netflix's Making a Murderer earned best limited series award.

The John D. and Catherine T. MacArthur Foundation has gifted the IDA the four-year, $5m grant to establish the IDA Documentary/Journalism Project to improve and combine work from both fields in a manner that promotes the safety of it practitioners.
This year the IDA honored five filmmakers and documentary luminaries. Lyn and Norman Lear were awarded the Amicus Award for their work supporting documentary film and freedom of speech; Stanley Nelson received the Career Achievement Award for his work documenting the African American experience; Ally Derks received the Pioneer Award in recognition of her work founding and building the International Documentary Festival of Amsterdam (IDFA); and director Nanfu Wang received the Emerging Documentary Filmmaker Award.
"Support for this new fund at IDA is an expression of [The MacArthur Foundation's] enduring commitment to independent media, and part of a broader set of investments aimed at building strong institutions in the fields of non-profit journalism, nonfiction storytelling, and participatory civic media," said Kathy Im, director of the Journalism and Media programme at MacArthur.
"Independent documentary makers play an essential role in contemporary journalism – uncovering, investigating and investing the time to follow a story. But too often they work with few resources and little support," added IDA executive director Simon Kilmurry. "With the support of the MacArthur Foundation, the IDA Documentary/Journalism Project will provide critical support to projects and a wealth of resources to the broader documentary field."
IDA Awards winners in full
Best Feature Award: O.J.: Made In America
Ezra Edelman
Best Short Award: The White Helmets
Orlando von Einsiedel
Best Curated Series Award: DR2 Dokumania
Executive producer: Mette Hoffmann Meyer
Best Limited Series Award: Making A Murderer
Executive producers: Moira Demos and Laura Ricciardi
Best Episodic Series Award: Last Chance U
Executive producers: Joe LaBracio, Dawn Ostroff, Lucas Smith, James Stern and Greg Whiteley
Best Short Form Series Award: Field Of Vision
Executive producers: Charlotte Cook, Laura Poitras and AJ Schnack
David L. Wolper Student Documentary Award: 4.1 Miles
Daphne Matziaraki
ABC News VideoSource Award: 13th
Ava DuVernay

Pare Lorentz Award: Starless Dreams
Mehrdad Oskouei
CREATIVE RECOGNITION AWARD WINNERS
Best Cinematography: Fire At Sea
Gianfranco Rosi
Best Editing: Cameraperson
Nels Bangerter
Best Writing: I Am Not Your Negro
Raoul Peck
Best Music: The Bad Kids
Original Score by Jacaszek