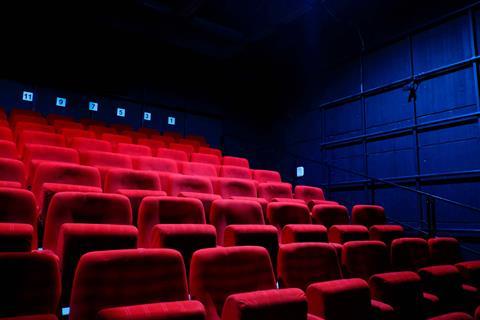 As a number of US states relax pandemic restrictions and local chains reopen or prepare to do so, a new poll has revealed that only 7% of Americans say they are ready to return to theatres.
The survey by multi-platform entertainment market research company Screen Engine/ASI found most people are in no hurry to return to events involving large public gatherings, with 54% admitting they do not know when it will be safe to be in a crowd, and 36% asserting they plan to avoid large gatherings.
The appetite for film remains although consumption habits continue to change. Some 43% of total respondents said their at-home viewing – be it live, recorded, streaming – increased, as did 52% of moviegoers. The latter caterogy is described as people who had watched six or more films in the preceding year.
Fifty-one per cent of respondents and 57% of moviegoers as defined above would want to be sure theatre operators were taking all necessary precautions before they returned, while 28% and 38%, respectively, said they would want to see programming that reflects their personal preferences.
After that, the chief pre-conditions to return to theatres were more discount days (23% and 28%), escapist programming (18% and 29%), a sufficient roster of films to choose from (18% and 29%), and the communal experience (13% and 26%).
The survey found women particularly aged over 50 to be more apprehensive than men, with 58% needing assurances on public health safety at theatres before they would return compared to 44% of the opposite sex.
One quarter of Americans think their lives have been transformed in a negative way, while another quarter believe changes are necessary, and half think that their lives will not change.
Overall, the well-being of loved ones and concern for the economy topped the list of biggest concerns for the week ending May 2. More than half of all Americans surveyed said they were very concerned about the coronavirus, up 100% from when the question was asked eight weeks earlier.
The report concluded that as the public remains wary of returning to crowded experiences, theatre chains need to mount an effective messaging campaign to restore confidence, especially at a time when the internet has radically changed consumer behavior.
"Social change of this sort is unprecedented in the quick time in which it has occurred," said Kevin Goetz CEO and founder of Screen Engine/ASI. "Changes in habits that might have taken five to seven years to actualise are now in the works, with entertainment an excellent example. We're seeing an increase in traditional television viewing, the expected increase in streaming and acceptance of premium video on demand."
Screen Engine/ASI used its weekly nationwide Tracktion survey of media consumers and canvassed the opinion of more than 27,000 people between the ages of 13 and 64 from March 7, when reports showed the spread of Covid-19 began to increase, through May 2.