Finding Steve McQueen is being sold at the EFM by Ambi.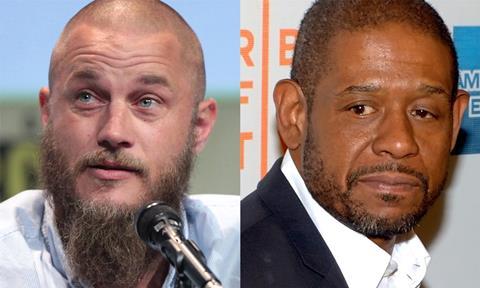 Open Road Films has acquired US distribution rights to heist film Finding Steve McQueen, directed by Mark Steven Johnson (Ghost Rider, Daredevil).
The cast includes Vikings star Travis Fimmel, Forest Whitaker, William Fichtner and Rachael Taylor.
Open Road is set to release the film wide in 2018 for AMBI Distribution, the worldwide sales arm of Andrea Iervolino and Monika Bacardi's AMBI Media Group, which is handling international sales and will introduce the project to foreign distributors at the EFM in Berlin.
The deal was negotiated on behalf of Open Road Films by CEO Tom Ortenberg, chief operating officer and general counsel, Elliott Kleinberg and svp acquisitions, Lejo Pet and by Andrea Iervolino , Silvio Muraglia and Joseph Cohen on behalf of AMBI Media Group and Paradox Studios.
The film is based on a true story about the biggest bank heist in American history, when a gang of thieves attempted to steal $30m from Richard Nixon's secret stash in 1972.
Keith Sharon (Showtime) and Ken Hixon (City by the Sea) wrote the screenplay, with Anthony Mastromauro (Identity Films), Silvio Muraglia (Paradox Studios), Andrea Iervolino and Monika Bacardi (AMBI Group) producing. Mikael Wiren is executive producer.