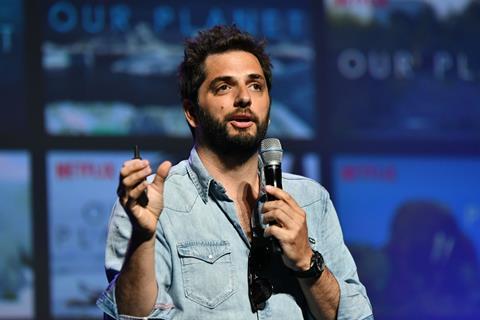 Netflix has confirmed French media reports that Diego Bunuel has stepped down as its director of original documentaries.
"I can confirm Diego has left and there are currently no plans to replace him," a spokesperson in London said.
Bunuel's departure comes 18-months after he joined the streaming platform from French pay-TV giant Canal Plus in April 2018.
No reason was given for his decision to leave although the French media reports cited "personal reasons" and the fact he was based out of Netflix's London office, while his family was back in France.
In a presentation at Sunny Side of the Doc in La Rochelle in June, Bunuel championed the platform's commitment to documentary, revealing that two-thirds of its then 155 million subscribers had watched at least one Netflix original documentary.
During his time at the company, he oversaw a drive to make more non-English language documentaries as well as local works aimed at local markets, which in turn could have global appeal.
Documentary releases under his watch included Killer Ratings, about the corrupt host of a Brazilian real-life crime series, and Anelka, a two-hour portrait of former Arsenal striker Nicolas Anelka.
Netflix is one of the front runners in the documentary category of the upcoming Academy Awards, with four of its titles making in onto the Dec 16 short-list: American Factory, Knock Down The House, The Great Hack and The Edge of Democracy.
Netflix won its first Academy Award in the feature documentary category in 2018 with russian doping documentary Icarus.