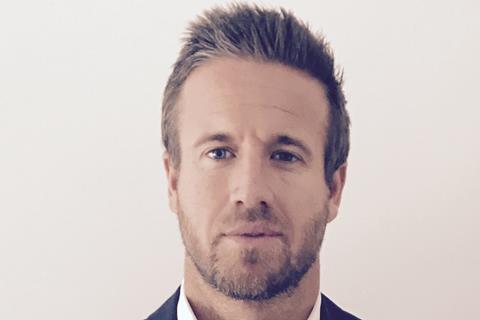 Orion Pictures has named Kevin Wilson executive vice-president of distribution and gets to work on a pipeline that includes YA adaptation Every Day.

Orion Pictures was recently relaunched by MGM as a stand-alone US theatrical marketing and distribution company, and continues to fill its executive ranks.
Wilson will report to Orion president John Hegeman and begins his new role at the company immediately. Wilson will oversee all aspects of theatrical distribution on behalf of Orion's slate and acquisitions.
Hegeman said, "Kevin is a seasoned distribution executive who has built extensive relationships with both exhibition and studio representatives and has a proven track record in distributing films across all genres and release patterns. We are fortunate to have him join Orion as we continue to build out our team."
Orion's first release, the YA romance Every Day, based on David Levithan's New York Times novel of the same name, will open in US theatres on February 2, 2018, and is directed by Michael Sucsy. Jesse Andrews wrote the screenplay and Likely Story and Film Wave are producing. Angourie Rice, Maria Bello and Debby Ryan star.
Wilson has more than 10 years of distribution experience and worked on the release of more than 60 feature films including Oscar winners Spotlight and The Hurt Locker. He most recently served as senior vice-president of sales at Open Road Films. Prior to Open Road, Wilson was director of theatrical sales at Summit Entertainment where he helped launch the Twilight franchise. He previously held posts at Deluxe Film Services and Twentieth Century Fox.
"John is assembling a great group that is really on top of their game. I am thrilled to be a part of the Orion team and am eager to help bring an exciting lineup of films to audiences across the country," Wilson said.
Orion Pictures will market and distribute four to six modestly budgeted films a year across genres and platforms for both wide and limited releases. Orion most recently announced Dan Kagan as vice-president of acquisitions and production.