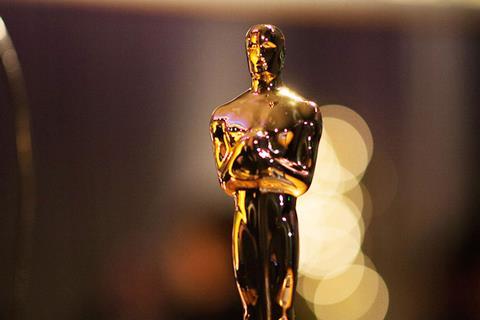 The Oscar ceremony is moving back to its traditional late February dates for 2021 and 2022, after moving forward to February 9 for 2020.
In a move that could set off another round of international award and festival date shifts, the Academy of Motion Picture Arts and Sciences (Ampas) and ABC, the US network that airs the Academy Awards TV show, have set February 28, 2021 as the date for the 93rd Oscar ceremony and February 27, 2022 for the 94th Oscars.
In a statement, Ampas said the "timing of the 2022 Olympics, the Super Bowl and national holidays" were factors in the decision. "The Academy and ABC continue to evaluate dates for future years," the statement added.
The Winter Olympics will take place in Beijing from February 4-20, 2022.
The Academy's decision in 2018 to bring the 2020 Oscar ceremony forward by more than two weeks caused other film events to reconsider their dates for next year as well.
The British Academy of Film and Television Arts (Bafta) reacted quickly and moved its 2020 ceremony in London up to February 2 to maintain a gap before the Los Angeles event. And the Berlinale, the Berlin film festival and market, shifted its 2020 dates to February 20-29 from earlier in the month to avoid clashing with the Oscar ceremony.
The Oscar move to early February also caused distributors to rethink international distribution plans for films in awards contention.