The Berlinale's new leadership duo of executive director Mariette Rissenbeek and artistic director Carlo Chatrian are faced with a major logistical challenge for their first edition, even before taking up their posts.
The decision by the Academy of Motion Picture Arts and Sciences (Ampas) to bring the date of the Oscar awards ceremony forward to February 9 in 2020 could land the ceremony during the first weekend of the Berlinale, which would run February 6-16 that year, if it retains its regular slot.
Speaking exclusively to Screen from Los Angeles, Berlinale director Dieter Kosslick confirmed that they had not expected the change. "The news about the earlier Oscar date in 2020 surprised us," he said.
Kosslick added that he, Rissenbeek and Chatrian would now need to get together to "discuss the new situation", emphasising that "the dates for the 2020 Berlinale have not yet been decided".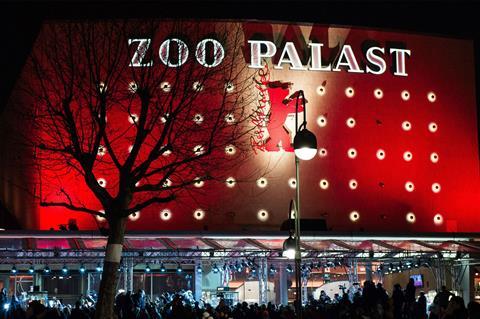 While the dates of this year's Berlinale were pushed back to the second half of February – from February 15-25 – because of the Winter Olympics in PyeongChang, South Korea, the festival will return to its "traditional" earlier time slot in 2019, running from February 7-17.
However, it remains to be seen whether these dates will be kept for the festival's 2020 edition – i.e. from February 6-16, 2020 – since many professionals including nominees and their accompanying entourages (producers, actors, technicians, financiers, etc) would be expected to travel to Los Angeles for the official Oscar Week of public programmes as well as numerous parties and get-togethers in the run-up to the Oscars ceremony on its new date of February 9.
Arguably, it would therefore make more sense for the Berlinale to schedule its dates from 2020 onwards to start after the Oscar ceremony, if Ampas keeps to the new timetable. That would then see the festival and the European Film Market (EFM) opening on the following Thursday, i.e. February 13, 2020.
In the past, the Berlinale and EFM had to contend with the proximity of the American Film Market (AFM) being held in the second half of February, which meant that some sales agents would prematurely shut up shop at the Berlin market in order to fly to LA and set up their stands in good time to start business in Santa Monica.
After the 2004 Berlinale, the AFM moved to its current slot in November.
The Berlinale then had to deal with another time shift from the US when Ampas decided to move the Oscars ceremony from March to February starting from 2004.
This had a knock-on effect for the organisers of the UK's Baftas, who subsequently brought their own awards ceremony forward by two weeks – to the Sunday during the Berlinale.
Bafta has already confirmed that it intends to move in line with the Academy's decision to pull the Oscar ceremony forward by two weeks in 2020.