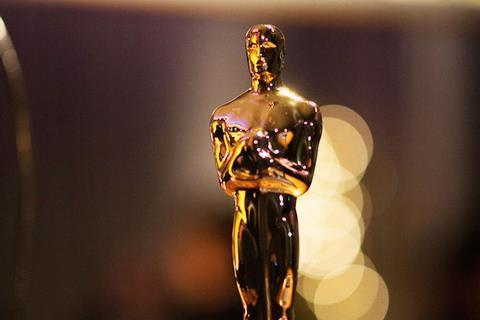 Attendees at the Union Station component of Sunday's 93rd Academy Awards ceremony will not be required to wear a mask while on camera, according to reports.
The development emerged after a Zoom meeting with Academy representatives, nominees, personal publicists and studio executives on Monday (April 19).
Academy representatives did not comment. Variety first reported the news and said attendees will be required to wear masks while not on camera and during commercial breaks.
It is understood the decision was taken because the 93rd Academy Awards are being treated as a TV/film production; actors have not worn masks while on camera during Covid-compliant shoots.
The report also said physical audience capacity will be restricted to 170 people; attendees must take at least three Covid tests in the days leading up to the ceremony and will be required to take a temperature check on site; and there will be three photographers and limited press interviews on the red carpet, besides the virtual press conference backstage.
Ceremony producer Steven Soderbergh offered a cryptic reply when asked about masks during a virtual press conference at the weekend. "Here is our quote on that," he said. "Masks are going to play a very important role in the story of this evening. And if that is cryptic, it's meant to be. That topic is very central to the narrative."
Soderbergh and fellow show producers Stacey Sher and Jesse Collins told reporters that while safety will be paramount, their goal was to entertain, celebrate film culture, and allow participants to share personal stories.
The pre-taped pre-show will run at 3.30pm PT local time on Sunday (April 25), followed by the live ceremony from 5-8pm PT.