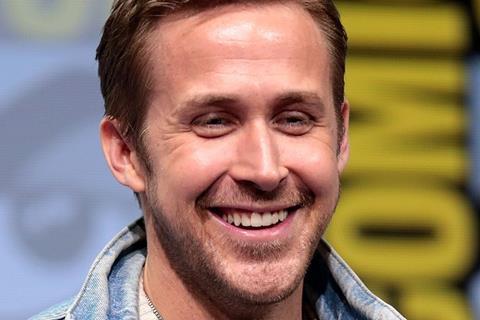 Illustrating the enduring readiness of independent theatrical buyers to step up for coveted packages with star attachments, Endeavor Content has concluded a raft of prestige international deals on noir tale The Actor with Ryan Gosling in the lead.
Following the recent North American deal with Neon, rights to the 1950's-set story have gone in France (Metropolitan), Italy (Notorious), Scandinavia (Scanbox), Eastern Europe (Vertical Distribution), CIS (Capella Film), Middle East (Salim Ramia), Japan (Happinet Phantom Studios), and Latin America (Sun).
Endeavor Content launched sales on The Actor in early March at the virtual EFM, which has grown a long tale as business continues on sales titles.
Duke Johnson, who co-directed Anomalisa with Charlie Kaufman, is directing the story about actor Paul Cole (Gosling) who is left stranded in a mysterious small town in Ohio with no memory after he is beaten and left for dead.
As he struggles to reclaim what he has lost, Cole embarks on a journey to get home, find love, and find himself. Johnson co-wrote the screenplay with Stephen Cooney, based on Donald E. Westlake's novel Memory.
Gosling is producing The Actor alongside Ken Kao (The Favourite, Hostiles) and the pair are also working together on Phil Lord and Chris Miller's Project Hail Mary at MGM, and Leigh Whannell's Wolfman at Universal.
Johnson will produce with Abigail Spencer through their Innerlight Films, whose short Winter Light made it on to the Oscar longlist.
The Actors producers include Paul Young through his management-production company Make Good, which has the upcoming Joe Exotic starring Nicolas Cage at Amazon Studios. Young founded Principato-Young Entertainment where he produced comedy shows like Key & Peele.
Gosling is represented by CAA, Johnson by ICM, and Cooney by Bruns Brennan & Berry.