The drama marks the country's first submission to be filmed entirely in Arabic.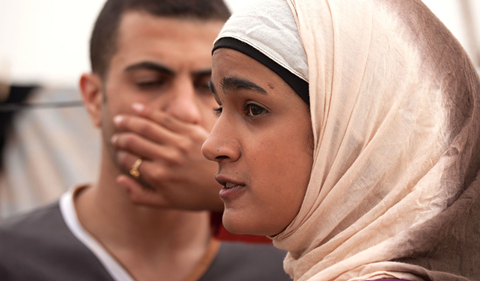 Elite Zexer's Arabic-language drama Sand Storm will represent Israel in this year's race to the Best Foreign Language Film Oscar.
The film triumphed at the country's Ophir Awards ceremony last week – Israel's equivalent of the Oscars – taking the Best Film prize, which automatically enters it for the 2017 Academy Awards.
It marks the first time that an entirely Arabic-language film has picked up the award.
Sand Storm premiered at Sundance in January. It follows two women from the nomadic Bedouin ethnic group.
No Israeli film has ever won the Academy Award for Best Foreign Language Film, despite five nominations.
At last week's Ophir Awards, controversial culture minister Miri Regev caused a stir by leaving the ceremony when Arab-Israeli actor Tamer Nafar appeared on stage with Jewish performer Yossi Tzaberi to perform a poem written by a Palestinian poet, as reported by Israeli news service Haaretz.