New Europe Film Sales secures further deals in Europe and Asia.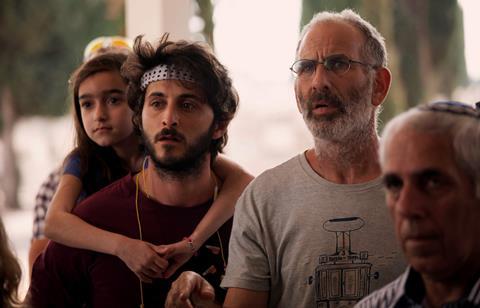 Oscilloscope Laboratories has acquired US rights to One Week And A Day, Asaph Polonsky's black comedy that debuted in Critics' Week at this year's Cannes Film Festival.
Oscilloscope, which last year acquired Cannes Directors' Fortnight winner Embrace Of The Serpent, will release One Week And A Day in theatres followed by a release across all ancillary platforms.
Jan Naszewski from New Europe Film Sales, who brokered the deal, also revealed to Screen that additional agreements have been signed for Denmark (Ost for Paradis) and Taiwan (Swallow Wings) following sales during the Cannes Marche.
The film, which marks the debut of Israeli-American writer-director Polonsky, won the GAN Foundation Award in Cannes' Critics' Week competition and an award from the French cinema owners association, AFCAE.
One Week And A Day tells a story of a grieving father, who finishes a week of mourning for his late son and is urged by his wife to return to their routine. He instead gets high with a young neighbour and sets out to discover there are still things in life worth living for.
The cast of the film includes well-known Israeli actors Shai Avivi and Evgenia Dodina as the married couple and Tomer Kapon as the eccentric neighbour.
O-Scope's Dan Berger described the film as "an unassuming gem, the black sheep of the Cannes lineup, that just sticks with you and makes you realize that a film doesn't need to be three hours long and can also feel comfortable making you laugh, and yet it still fits into the slate of the most prestigious film festival in the world".