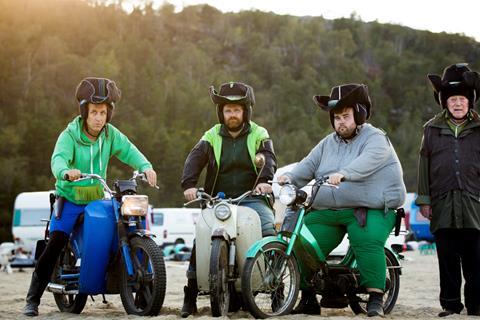 The second edition of Oslo Pix (June 4-10) will open with Joern Utkilen's Norwegian debut feature Lake Over Fire and close with Gustav Moller's Danish festival hit The Guilty.
The festival has three competition programmes: Nordic fiction, Nordic documentary and international competition.
The international competition is comprised of: A Gentle Creature, Daughter of Mine, Disobedience, Faces Places, Golden Exits, Soldiers. Story From Ferentari, Summer 1993, The Tale and Aga.
The Nordic fiction competition includes: Amateurs, Jimmie, Lake Over Fire, Team Hurricane, The Real Estate, Thick Lashes of Lauri Mantyvaara, and Winter Brothers.
The Nordic documentaries competing are: Exit, Giants and the Morning After, Hobbyhorse Revolution, Making Sense Together, Silvana, The Distant Barking of Dogs and The Stranger.
The programme sections also include Pix Discovery, which includes a programme of French cinema including A Season In France, presented in collaboration with Institut Francaise.
Pix Indie is devoted to independent American cinema such as The Rider, Pix Perler is great movies not limited by country or genre – including Djon Africa, The Divine Order and Nico, 1988.
The selections for genre section Wild Tales include Sundance hit Hereditary and Let The Corpses Tan.
The youth section Pix Ung will include a preview of Love, Simon.
Pix Politikk, for documentaries and debate, includes Eating Animals, Making Sense Together, and The Silence of Others.
Special screenings include Summer with Monica, part of the Ingmar Bergman centenary; free outdoor screenings of '80s classics including Back To The Future, Dirty Dancing and The Breakfast Club; and an "on location" screening of Skate Kitchen at Gamlebyen Skatepark.