EXCLUSIVE: Comedy marks directorial debut of veteran producer.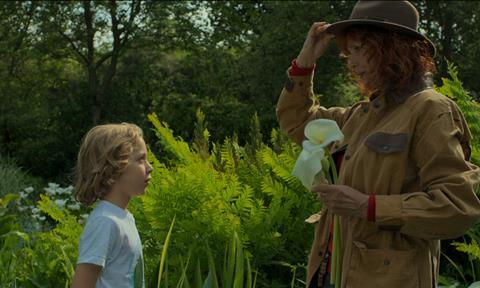 Paris-based Other Angle has boarded sales on dramatic comedy Chouquette, the directorial debut of veteran producer Patrick Godeau who is in Cannes this year with Un Certain Regard opener Barbara.
"I've wanted to direct a film since I was 14-years-old but ended up working in every other aspect of cinema," explains veteran producer Godeau, whose recent credits also include Camping 3 and The Lady In The Car With Glasses And A Gun.
"I'm the sort of producer who likes to develop a project from scratch, bringing in the various elements of screen-writer and director myself… I was in the middle of following the same process for Chouquette when my partner said, 'Why don't you direct it yourself?'" he said.
Loosely adapted from a novel by Emilie Freche, transposed from the south of France to Northern Brittany, Chouquette stars Sabine Azéma as a 60-something woman living alone in a mansion on an isolated island. Every year, she organises a lavish party to mark her estranged husband Gepetto's birthday but no-one ever turns up. This summer, however, a grandson arrives on her doorstep, followed by one of Gepetto's former lovers, played by Michele Laroque.
Wild Bunch Distribution will release the film in France in August and a Swiss deal is currently underway.
Other titles on the Other Angle slate include In & Out, Grounded and Just Divorced.