EXCLUSIVE: Norwegian director Ole Giaever's Toronto title has become the first selection for the Panorama strand at the next Berlinale.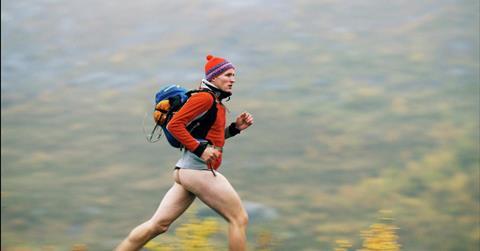 Norwegian director Ole Giaever's Out of Nature (Mot naturen), which received its world premiere at Toronto earlier this month, has been revealed as the first title for the Panorama section at the next Berlin International Film Festival (Feb 5-15, 2015)
Giaever also plays the lead in the comic drama about the uncensored thoughts of a man on a solo hiking trip. His debut feature, The Mountain, screened in Berlin's Panorama section in 2011.
Panorama curator Wieland Speck described the film as "a disarmingly modern tale of male self reflection" and called it "a brave take on integrity, emancipation and identity".
The Panorama strand comprises 18 films intended to provide insight into new directions of art house cinema.
Co-directed by Marte Vold, Out of Nature co-stars Marte Magnusdotter Solem, Rebekka Nystabakk and Ellen Birgitte Winther.
It will be released by Mer Film in Norway from Sept 19.
Mexico's NDM International Sales is in charge of foreign distribution while the Norwegian Film Institute is handling festivals.