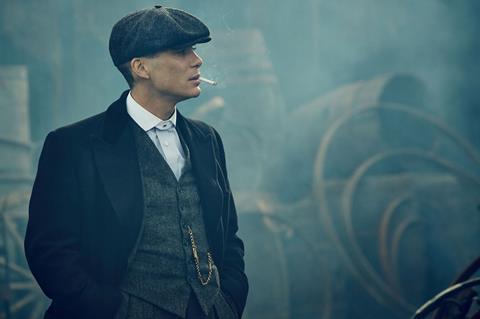 UK producers organisation Pact has written to its members warning them of BBC plans to ban the sale of all commissions to Netflix, Amazon Prime and Disney+ in the UK for five years.
According to a note from the trade body, seen by Screen's sister paper Broadcast, the corporation is to put a stop to UK secondary window sales of independent TV commissions for a period of five years from July 1.
A BBC spokeswoman confirmed it is reviewing its commissioning policies but denied a ban is being implemented.
"The BBC is not introducing a ban, we are looking at our secondary sales policy in the UK - something we do on a periodic basis to ensure maximum value for licence fee payers. The SVoDs are and remain important partners to the BBC," she said.
However Pact claims the BBC is updating the commissioning policy that currently gives it exclusivity over its titles for 18 months before indie producers are able to request permission to strike a secondary sale. It expects this to be prohibited for the duration of the BBC's license, which typically runs to five years.
The policy change would mean that in future, UK secondary window sales such as the licensing of Line Of Duty, The Fall and Peaky Blinders to Netflix and Sherlock to Prime will be significantly delayed.
Pact objections
Pact said it is a "damaging" decision and plans to raise the issue with Ofcom.
"By preventing sales to most SVoD platforms in the UK, the BBC will potentially delay and/or remove the producer's ability to recoup advances or deferrals; deter distributor investment; and restrict the ability to expand audience and interest in the programme.
"Pact will be taking up this damaging decision with Ofcom because we consider it to be anti-competitive and detrimental to licence-fee payers, who receive content whose price is subsidised by secondary sales to Netflix, Amazon and Disney+."
BBC co-productions with SVoDs will remain unaffected by the changes, as will producers' and distributors' ability to sell them shows for their services outside of the UK.
The decision is understood to stem from growing concern from the BBC about the size of the threat the SVoDs pose to its business. If enacted it would have significant implications for producers and distributors which rely on secondary sales as an important revenue stream.
According to Pact analysis in 2019, the UK secondary rights market is worth more than £200m to independent producers, with the bulk thought to come from sales to SVoDs.
The BBC will also lose out on the income generated from secondary sales following its decision.
Not all SVoDs are expected to be affected. The BBC is not thought to consider AppleTV+ a significant threat for example, with producers, including BBC Studios Natural History Unit, still able to sell it shows.
This story was first published by Screen's sister title Broadcast