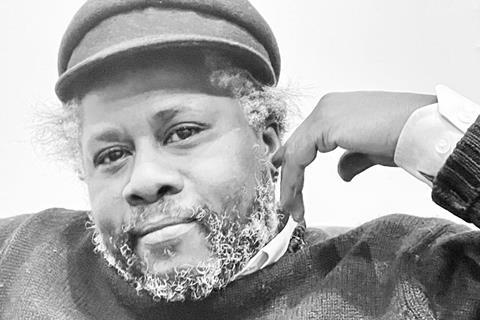 International sales and production veteran Pape Boye is teaming up with growing French audiovisual and technology company Logical Pictures Group on his fledgling Paris-based African film and TV content-focused outfit Black Mic Mac.
Boye, who was previously co-head of French sales company Versatile, has been building the new company under the radar for more than a year and is now stepping up its activity with this new partnership, which will see it join the Logical Pictures Group.
Based in Paris, Black Mic Mac will focus on packaging, international coproduction, and sales of scripted film and TV content by African talents and producers.
Boye is being joined in the new venture by Nicola Ofoego, who previously held sales and acquisition roles at Paris-based sales and distribution company Mondex as well as Pathé International. She will assist Boye in acquisitions.
"Pape is a widely renown professional in the industry," said Logical Pictures Group president Frédéric Fiore. "This project is a new step in his desire to work closely with emerging talents in Africa and we are very proud to partner in this endeavour. More than ever, the vitality and the creativity of the African film and TV landscape has proven to bring original and universal stories to audiences across Africa and globally."
The first production on the Black Mic Mac slate is South African director Sibs Shongwe-La Mer's previously announced second feature film Halo Daze, on which it is partnering with SK Global Entertainment/Ivanhoe and BlueLight. It revolves around an aspiring young rapper struggling to survive on the wrong side of the tracks in Cape Town.
Boye and Fiore are acting as executive producers, and Black Mic Mac will handle international sales. It is due to start shooting this month.
"The end game is to work across all formats across Africa, with an initial focus on South Africa, Nigeria but ambitions to also work in North Africa and in the long run, maybe even push into the Middle East," commented Pape Boye. "We have a number of other projects in development, including two drama series which we hope to unveil in the near future."
New film school
Another key first initiative is a partnership with Kourtrajmé, the film collective originally spearheaded by France-based filmmakers Ladj Ly, Kim Chapiron and Romain Gavras, to support its creation of a film school in Senegal.
Black Mic Mac and Logical Content Ventures, the film and TV co-production fund of the Logical Pictures Group, will support the initiative in return for a first-look deal to co-produce and finance projects developed by the school's upcoming students. Black Mic Mac will act as a distribution partner on certain projects.
The new school based in the Senegalese capital of Dakar was inaugurated on January 19 in presence of Ly. Filmmaking husband and wife team Toumani and Emma Sangaré are co-directors of the school while French-Senegalese star Omar Sy is a mentor.
The school will offer free and open training in the audiovisual and cinema field, with no diploma requirements, through theoretical and practical classes to develop the knowledge and skills necessary to produce a film.
Since its creation in 2016, Logical Pictures Group has worked on a number of ground-breaking initiatives in the areas of film finance and digital distribution and has invested in more than 20 feature projects including Revenge, Farming and Petrov's Flu.
It is also involved in distribution and international sales through subsidiaries The Jokers Films and Pulsar Content as well as film software solutions with Cascade8 and in advertising production with Paris and Los Angeles-based company Loveboat.