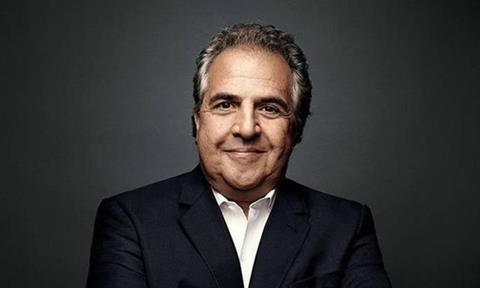 Paramount and Huahua Media said on Tuesday (November 7) they had mutually agreed to end their slate financing agreement against a backdrop of tighter restrictions on Chinese external investment.

The arrangement between the companies – reportedly valued at $1bn – was to finance 25% of Paramount's film slate in fiscal years 2017, 2018 and 2019.
According to a press release issued by Paramount, the decision stems from recent changes in Chinese foreign investment policy.
However Jim Gianopulos, who was brought in earlier this year as chairman and CEO to revive the studio's fortunes after a dismal box office run dating back to 2016, said new third-party financial arrangements were in place that would support higher-budget content and allow greater upside on lower-cost productions where there was no third-party investment.
The studio announced a new series of individual agreements on higher budget fare with the likes of Hasbro, Skydance Media and SEGA, among others, that it said would "provide committed or expected financing for approximately 25 percent of the production costs of the studio's film slate for fiscal 2018 and 2019."
"The actions we are announcing today establish a financing model that is better aligned to Paramount's new strategic approach to film production," Gianopulos said.
"Our focus on a more balanced slate – a mix of big, broad-audience films and more targeted and co-branded films made with greater fiscal discipline – demands a more flexible and tailored financing model going forward. This structure positions us to capture more upside beyond 2019 as the new slate takes full effect."
The Huahua development follows the news on Monday that worldwide marketing and distribution chief Megan Colligan had departed amid claims of gender bias.