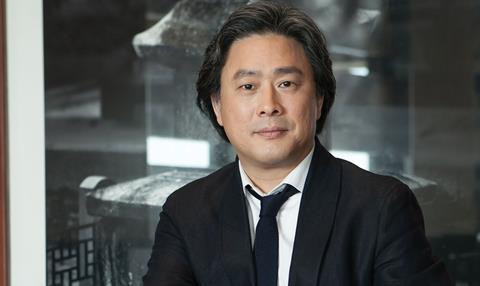 Korean director Park Chan-wook is set to direct a TV adaptation of Viet Thanh Nguyen's Pulitzer Prize-winning novel The Sympathizer.
Screendaily has confirmed with Park's production house Moho Film that The Handmaiden director is working with A24 on the project. He previously directed the 2018 TV adaptation of John Le Carre's The Little Drummer Girl for BBC and AMC.
The news was revealed by Vietnamese-American author Nguyen on Twitter today (April 7), who tweeted "A24 has optioned The Sympathizer for TV, with director Park Chan-wook" and also mentioned that Park's Cannes prize-winner Old Boy "was a big influence on The Sympathizer".
Nguyen's darkly comedic novel is set during and after the fall of Saigon when an anonymous narrator (and North Vietnamese mole) embeds himself in the South Vietnamese army and escapes with what is left of it to the US. His mission is to report on the efforts of a general who is trying to raise forces to take back the country from the communists. Along the way, the mole ends up consulting on a Hollywood movie about the Vietnam War.
Nguyen also revealed the involvement of Rhombus Media, the Toronto-based production company whose credits include The Red Violin and Andrew Haigh and See-Saw's upcoming series for BBC Two, The North Water.
Moho described The Sympathizer as "one of several projects director Park is preparing" but provided no further details. The filmmaker is currently in post-production for his Cannes-tipped feature Decision To Leave, which stars Tang Wei and Park Hae-il and recently wrapped shooting.
A24's Korean-American immigrant drama Minari, directed by Lee Isaac Chung, has been sweeping up awards in the run-up to the Oscars, for which it has been nominated in the categories for best picture, director, original screenplay, actor, supporting actress and original score.
On Sunday (April 4), Yuh-Jung Youn became the first Korean to win a Screen Actors Guild Award for best supporting actress for her role as the grandmother in Chung's film.