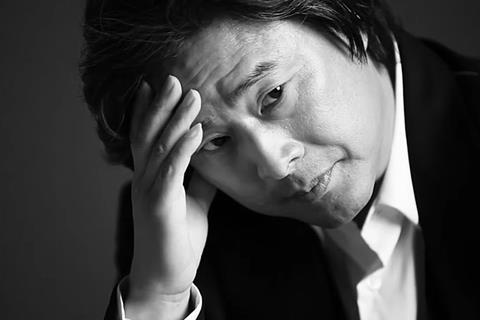 South Korean auteur Park Chan-wook is to produce and co-write period thriller War And Revolt, marking his first collaboration with streaming giant Netflix.
The director of Old Boy and last year's Cannes award-winner Decision To Leave has co-written the script with Shin Chul.
Set more than 400 years ago during Korea's Joseon dynasty, the film will be directed by Kim Sang-man, known for 2010 action-thriller Midnight FM.
It will be produced by Park's own Moho Film – the Seoul-based production company behind Decision to Leave, The Handmaiden and Bong Joon Ho's Snowpiercer – in collaboration with Semicolon Studio.
Set against a backdrop of war, the story follows two childhood friends turned adversaries. It will star Gang Dong-won of Broker and Peninsula alongside Park Jeong-min, known for Deliver Us From Evil and Decision To Leave, marking the first time the two leading actors have shared the screen.
Gang will play Cheon-young, a character whose martial prowess defies his humble origins as a slave. Park stars as Jong-ryeo, Cheon-young's former master and a descendant of Joseon's most influential military family. After passing the military service exam, Jong-ryeo becomes the personal guard to the king, leading to a reunion with his former friend.
The top cast also includes Cha Seung-won as King Seonjo, a monarch who abandons his people at the onset of the Japanese invasion, only to seek redemption by restoring his royal authority after the war; Kim Shin-rock, known for her performance in Hellbound; Jin Seon-kyu; and Jung Sung-ill of Netflix series The Glory.
Park Chan-wook's next project as a director is HBO miniseries The Sympathizer, starring Robert Downey Jr in multiple roles.
Netflix remains the market leader in Korea and has helped foster the international popularity of films and series from the country through partnerships with the local content industry on titles such as Squid Game – the streamer's most popular series of all time with more than 1.6 billion hours watched.
In April, the streamer committed to invest $2.5bn in South Korea over the next four years including films, series and unscripted shows. That is twice the total amount Netflix has invested in the country since launching its service in Korea in 2016.
At the end of last year, Netflix revealed that 60% of its global subscribers watched K-content in 2022.