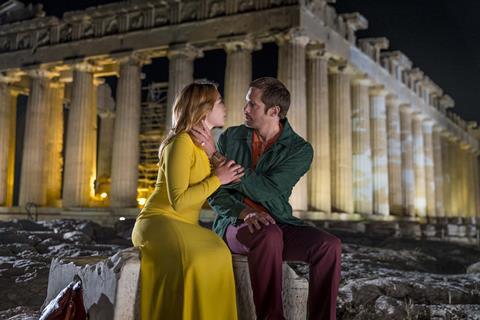 Park Chan-wook's forthcoming series adaptation of John le Carré's The Little Drummer Girl has secured a raft of international deals.
Endeavor Content has sold the six-part series to Canal+ (France), STARZPLAY (Germany, Italy, second window UK, Ireland and Benelux), BeTV (French Belgium), NPO (Holland), Movistar + Spain (Spain), TV4 (Sweden, Norway, Denmark and Finland), Stod 2 (Iceland), Hot (Israel), Kan 11 (Israel second window), BBC First (Australia), SBS (Australia second window), and TVNZ (New Zealand).
The series stars Florence Pugh, Alexander Skarsgård and Michael Shannon. Set in the late 1970s, it follows Charlie (Pugh), a young actress who strikes up a relationship with a stranger (Skarsgard), who entangles her in a complex and high-stakes plot orchestrated by an Israeli spymaster (Shannon).
It was financed by The Ink Factory in partnership with 127 Wall and co-producers the BBC and AMC. It was produced by Laura Hastings-Smith, exec produced by Simon and Stephen Cornwell alongside John le Carre. International rights are handled by Endeavor Content.