European distributors and broadcasters are taking different approaches to the SVoD drama push.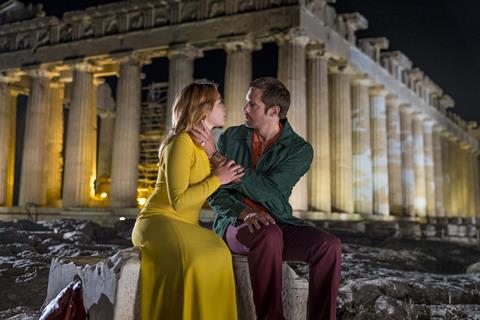 The push into original production in Europe by Facebook, Apple, Amazon, Netflix and Google (FAANGs) is rapidly changing the dynamics of the traditional TV drama sector.
New strategies are emerging at both broadcasters and distributors as they work out how to meet the challenge from the SVoD platforms. Some say this will lead to a string of lower-budget, more local shows being produced by terrestrial broadcasters. Others say it will lead to a new era of co-production partnership as traditional players pool funds for expensive, distinctive and filmic shows.
In reality, it is likely to mean European broadcasters and distributors backing mixed drama portfolios — where ambitious international dramas rub shoulders with lower-budget local language and genre pieces. Rather than simply get into an arms race with the FAANGs for ever more expensive shows, the strategy is one of spreading risk, collaboration and offering a range of different dramas instead.
Netflix, Amazon, Apple and Google have funnelled money into drama, with budgets escalating and demand for A-list talent sky high. Netflix alone has earmarked $1bn (out of a total $8bn content spend) for original European productions this year — more than double last year.
The streamers are also increasingly going it alone too, after a period of co-producing expensive projects with traditional broadcasters, such as BBC and Netflix's Troy: Fall Of A City and ITV and Amazon's Vanity Fair. UK drama producer Jane Featherstone warned in her Bafta television lecture last year that the FAANG "co-production tap is going to be turned off" as the streamers seek to fully fund and take global rights to projects — as they have with Amazon's The Lord Of The Rings series and Netflix's The Crown.
Endemol Shine International CEO Cathy Payne says there is a big push, particularly in the UK market, for "super domestic" drama where broadcasters can control all the windows in their home market, offering it for a longer time on catch-up rather than passing it on to a streaming service for a second window.
Big budget does not necessarily mean big success, says Payne. Some of Endemol Shine's most successful shows, she notes, are returning series with 'contained budgets' such as Grantchester, The Fall, Broadchurch and Peaky Blinders.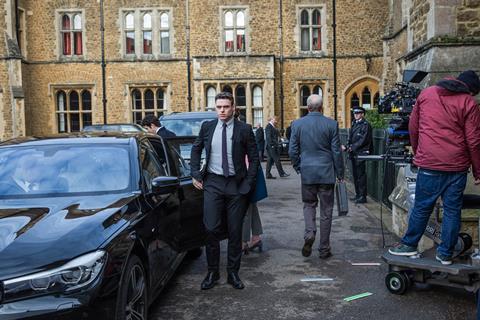 Indeed, at Edinburgh International Television Festival in August, many channel controllers said they were lining up lower-budgeted scripted series to counter the splashy, expensive SVoD shows. The BBC has been heartened by the success of its thriller Bodyguard, which has trounced the ITV/Amazon co-production Vanity Fair in the ratings.
Building a loyal audience
Not everyone is convinced by the need to go low budget, though, or to play it safe with the kinds of shows that have historically worked well for broadcasters. Simon Cornwell, co-CEO of The Ink Factory, who enjoyed huge success with The Night Manager, says this may be a "correct refuge in the short term" but the rate at which younger audiences are leaving terrestrial TV means it is a flawed way of building a loyal audience over time. The average age of a BBC1 viewer is now 61.
Cornwell notes Netflix and Amazon have much younger audiences, and an appetite for bolder material that works in the UK and internationally.
Co-production, says Cornwell, is the only way terrestrial broadcasters can compete in terms of budget and scale. He cites The Ink Factory's upcoming, big-budget John le Carré adaptation for the BBC and AMC, The Little Drummer Girl, helmed by high-profile Korean film director Park Chan-wook (Oldboy, The Handmaiden).
The BBC licence fee "covers about one episode and 17 minutes" of the international thriller, says Cornwell. As well as AMC, The Ink Factory also invested in the show, and Endeavor Content is selling it around the world. "The BBC is a great anchor broadcaster to have. But without co-production partners there's no way we could do something on that scale," says Cornwell.
The move by traditional players to co-produce shows of scale is evident across Europe. In May, European public broadcasters France Télévisions and Italy's Rai extended their alliance to co-produce high-end projects to include Germany's ZDF, Spain's RTVE, Belgium's RTBF and VRT, and Switzerland's RTS. France Télévisions bills the alliance as a "new era of collaboration" in a market disrupted by the SVoD giants.
Meanwhile, Atrium TV, the drama 'commissioning club' launched last year by UK distributor DRG and ex-Sony chairman Howard Stringer, is set to greenlight its first two projects around Mipcom. It is producing original shows with budgets of about $5m an hour specifically for regional telcos and streamers.
Such alliances are all about pooling resources, says DRG EVP of content Dave Clarke. "The wagons need to be circled," he says. "There is no way anyone can muster enough firepower to take on the globals alone."
One of DRG's shows for this market is drama The Cry, which filmed in Scotland and Australia. It is financed by the BBC, as well as via a pre-sale to ABC in Australia and deficit funding from DRG. The Cry illustrates how few dramas are fully funded by a network any more, and of the importance of distribution partners to broadcasters. Regardless of a show's budget, the BBC will pay $850,000 to $1.3m (£650,000 to £1m) an hour for premium drama, and $650,000 to $1m (£500,000 to £800,000) for what it terms mid-range drama.
Indeed, the relationship between broadcasters, distributors and producers is only likely to grow as the streamers go it alone in funding their dramas. "As a distributor we don't go out of our way to point the producers we work with to a global deal [with an SVoD] — there's not much in it for us," says Clarke.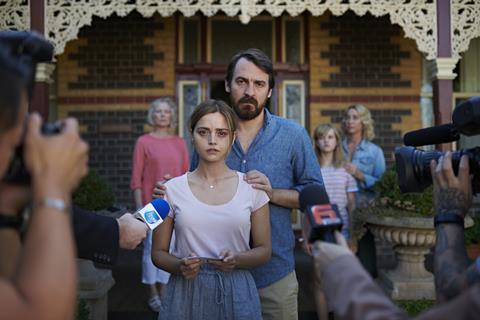 As well as fostering more partnerships, the arrival of the streamers has broadened the scope of what is possible in drama. It is all about creating a balanced portfolio for a diverse market, says Alex Fraser, SVP of acquisitions at European distributor Red Arrow Studios International. "We are looking for things that are distinctive and high quality that people want to watch — and that we think we can find a variety of homes for," he says.
Red Arrow's Mipcom slate is led by two very different shows: Irish drama Death And Nightingales, adapted by Allan Cubitt (The Fall) for BBC2, and crime drama Australian Gangster, set in the Sydney underworld, for Channel Seven.
"What we are doing is connecting good content with viewers," says Fraser. "The rise of the platforms is only one way of reaching those viewers. Terrestrial broadcasters and pay-TV networks still need good content, and often very different kinds of content as they are catering for different audiences. For us as a global distributor, it means we need to be catering for all these different needs."
Hungry for international stories
Meanwhile, distributor Fremantle­Media has invested in what director of global drama Sarah Doole calls the best local-language talent in Europe and around the world. It has acquired producers such as Italy's Wildside, whose credits include The Young Pope and My Brilliant Friend, and Scandinavia's Miso Film, best known for The Rain.
Doole says 50% of Fremantle's slate will be non-English-language shows at the next two Mip markets. Viewers, she believes, are more open to local-language drama, citing the success of Scandi noir and shows such as Deutschland 83. "We're not scared of what language a show is in," she says. "We're keen on stories that are bold, imaginative and fresh, and that open a window on to a world we haven't seen before."
Coming up is the big-budget HBO and Rai co-production My Brilliant Friend, the first two episodes of which premiered at Venice Film Festival. Made in the Neapolitan dialect of Italian, it's about as local a drama as you can get, says Doole. "And it has sold outstandingly around the world."
She is sure viewers everywhere are hungry to see different cultures, and points to Fremantle's Mipcom slate as an example. Its line-up includes Gurinder Chadha's Beecham House, set in India before the Raj; Baghdad Central, a crime thriller about an Iraqi ex-policeman just after the fall of Saddam Hussein; and Working Title TV's adaptation of Man Booker Prize winner The Luminaries, which is filming in New Zealand.
These are also big, cinematic prospects — and they are not cheap. "Distributors are looking to risk a pot of money — but they are looking at having input in the casting, scripts and certainly over the director," says Doole. Tax breaks are also a factor in the funding formula, she adds.
In a market where streamers can now offer a single cheque and a global deal for such projects, many say broadcasters and distributors have to accelerate changes in the way they do business if they want to secure the best projects and talent.
James Richardson, the co-founder of Vertigo Films and co-creator of big-budget hit Britannia, which has sold to 209 countries, says: "The whole pre-sales market is only just beginning in TV in the way that it is going to have to go. Otherwise the SVoD platforms are going to snap up everything — all the good projects."