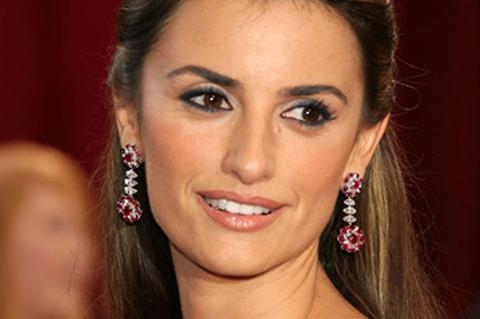 Penélope Cruz, Wagner Moura and Gael García Bernal have joined Edgar Ramirez on Olivier Assayas' Wasp Network for RT Features and CG Cinema, which IMR International will continue to sell to buyers in Toronto this week.
Assayas wrote and will direct the film based on Fernando Morais' book The Last Soldiers Of The Cold War, about Cuban spies in American territory during the 1990s and a terrorist network based in Florida whose sphere of influence extended throughout Central America with the consent of the US government.
Principal photography is scheduled to begin in the first quarter of 2019. RT Features' Rodrigo Teixeira is producing alongside CG Cinema's Charles Gillibert. RT's Lourenço Sant'Anna and Sophie Mas are executive producing. CAA Media Finance handles US rights.
Cruz recently starred as Donatella Versace opposite Ramirez in the FX series American Crime Story: The Assassination of Gianni Versace, for which she received an Emmy nomination.
Moura is best known for his portrayal of Pablo Escobar in the Netflix series Narcos. He recently wrapped his directing debut Marighella, in which he also stars, and is currently in production on the Netflix original feature Sergio.
Bernal stars in Alonso Ruizpalacios' TIFF Contemporary World Cinema selection Museo, which screens on September 6, and recently finished his last season as composer Rodrigo on the Amazon series Mozart In The Jungle.
RT Features produced Call Me By Your Name and just wrapped production on Robert Eggers' The Witch follow-up, The Lighthouse. The company is in post-production on James Gray's Ad Astra starring Brad Pitt.
IMR International's titles at Toronto include Justin Kurzel's Ruin with Margot Robbie and Matthias Schoenaerts attached to star; Jacques Audiard's The Sisters Brothers; What Is Life Worth with Michael Keaton; and John Michael McDonough's The Forgiven.
CG Cinema produced Assayas' Personal Shopper and Clouds Of Sils Maria, Things To Come and Eden by Mia Hansen-Løve, and Kings and Mustang by Deniz Gamze Ergüven.