Pernilla August has signed on to lead the cast of SF Studios' Britt-Marie Was Here.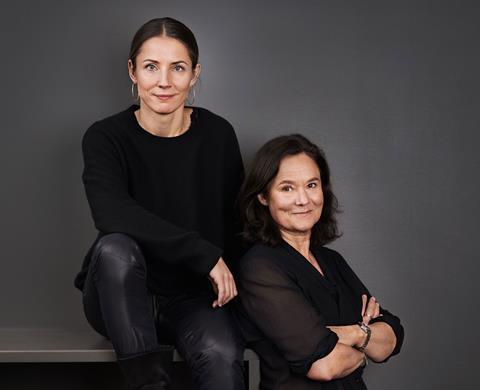 SF has also confirmed that Tuva Novotny will direct the film, which will start shooting in April.
The film will be adapted by the best-selling novel by Swedish author Fredrik Backman, whose previous book A Man Called Ove was adapted by SF Studios into an Oscar-nominated, box-office hit.
August will play the 63-year-old heroine Britt-Marie, who leaves her husband after 40 years of marriage and ends up in a backwater town, where she finds a new lease of life.
Gustav Oldén and Nicklas Wikström-Nicastro produce for SF Studios, in co-production with Film i Väst, TV4, Nordsvensk Filmunderhållning and Filmkameratene AS, with support from the Swedish and the Norwegian Film Institutes.
SF will distribute in the Nordics, with a late 2018 theatrical launch planned. SF also handles international sales.
Novotny, whose credits include TV shows Dag and Lillyhammer as well as her debut feature TEA, said: "I'm really looking forward to directing this touching and uplifting feel-good drama….I couldn't imagine anyone else in the lead. This part requires a super flexible and organic actress with a feeling for humor and drama. There is no one else with the same range as Pernilla."
August added that her character is "a timid, scared, shut-off and very insecure person who suddenly decides to exit a marriage – in order to find her true self. All of a sudden this frail little person dares letting herself be asked for a dance. Her journey is so incredibly beautiful that it makes me shiver."
Maria von Heland adapted the script. Jonas Alarik (Lilja 4-Ever) will be the DoP.