EXCLUSIVE: The film follows the Ivorian director's well-received debut Run.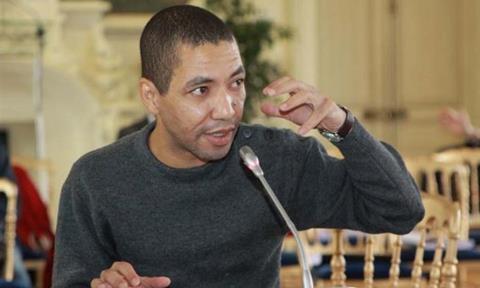 Ivorian director Philippe Lacôte will shoot his second feature Zama King about a young Abidjan street bandit called Zama next year.
The film follows Lacôte's well-received debut Run, set against the backdrop of Ivory Coast's decade-long civil war, which premiered in Un Certain Regard in 2014.
Ivorian actor and Jim Jarmusch collaborator Isaach de Bankolé has signed up for a role in film and Abdoul Bah, who played the central character of Run in Lacôte's last film, will play 17-year-old Zama.
"We're gearing up to shoot in Abidjan in June 2018," Lacôte told Screendaily.
Ernest Konan's Abidjan-based Wassakara Productions and Delphine Jaquet's Paris-based Banshee Film are co-producing.
Lacôte was in Cannes for the announcement of a €300,000 investment in the production by the Fonsic film fund of the Ivory Coast's ministry of culture, which the producers hope will encourage the backing of other financiers.
Lacôte described Zama King as Scheherazade-style tale – in reference to the storyteller in storyteller in One Thousand and One Nights – in which Zama finds himself locked up with a bunch of hardened criminals in an Abidjan jail.
To survive, he keeps his companions entertained with an account of his life and the events that led to him being imprisoned, from his recruitment as a child soldier to move into street crime after the war.