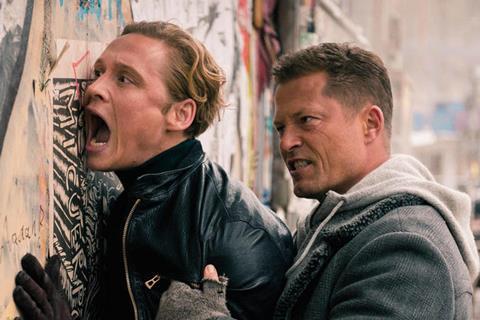 German sales outfit Picture Tree International has revealed key international marketing material for titles including German box office smash Fack ju Göhte 3 (aka Suck Me Shakespeer 3), Til Schweiger action-comedy Hot Dog and Polish crime-drama Dark Almost Night.
Watch the exclusive English-language trailers for these films below.
Like its two predecessors, Fack ju Göhte 3 has proven a huge hit in Germany where it has sold six million tickets.
Hot Dog has also gone down well at home, debuting in first position at the local box office two weeks ago for Warner Bros Germany.
The company's EFM slate will also comprise Swedish comedy Kingdom Of Sweden - Not Of This World, which is currently in post-production and could get a festival launch in summer or autumn; Austrian drama What You Win On The Swings; German comedy A Jar Full Of Life, which will get a German release in March 2018 through Warner Bros Germany. Crime-drama Dark Almost Night, which stars Marcin Dorocinski of hit Polish franchise Pitbull, is due to get a Polish release via Kino Swiat in early 2019 after a potential fall-winter festival run.
Popular Swedish feature Monky, which has sold more than 160,000 tickets for Nordisk in Sweden, is due to be announced for a festival soon. Killing Stella, starring Martina Gedeck, is another film set to get a market premiere screening ahead of an international festival premiere while Dutch period-drama The Beast In The Jungle is in advanced post-production.
Meanwhile, in some staffing news for the Berlin-based company, head of sales and operations Yuanyuan Rothbauer has been promoted to the role of managing director.
Rothbauer has been at the company since it launched in 2012 under the stewardship of founder and husband Andreas Rothbauer, the long-time head of sales and acquisitions at Beta Film/Beta Cinema (2000 - 2012) where he handled the acquisition and sales of movies including Downfall, The Lives of Others and Il Divo.